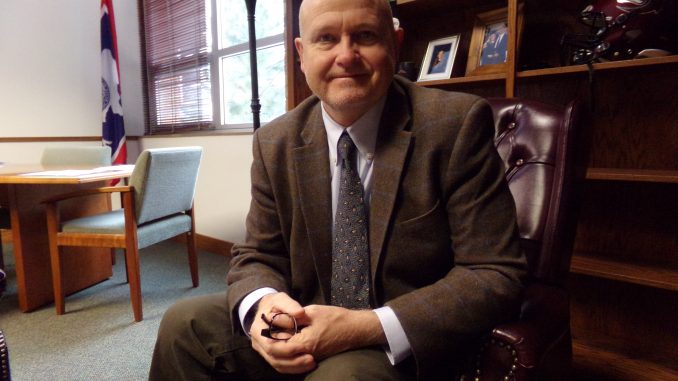 Education, according to Dr. Walt Tribley, is one of the best tools to retool a state and to diversify the economy.
In a recent interview with Sheridan Media, Dr. Tribley, who's president of the Northern Wyoming Community College District, said that's important to Wyoming.
He said higher education is a key resource for the state. In addition, he said, aside from preparing a workforce for jobs and helping better the economy, higher education is valuable in its own right.
Dr. Tribley made his remarks in the wake of Governor Mark Gordon's visit to Sheridan earlier this week, including a visit to Sheridan College accompanied by new University of Wyoming President Edward Seidel.
Dr. Tribley said Governor Gordon has spoken several times throughout this year about how higher education needs to be part of the resources that we tap into to help Wyoming out of the current financial situation. He said there are some people who may not see this as a time for higher education because they see only the costs of higher education.
But he said Gordon is a leader who sees beyond the costs and sees how the institutions of higher education can work better and more efficiently with each other for the betterment of the state. Dr. Tribley said Governor Gordon is, in fact, tasking the state's university and community colleges with a role in Wyoming's economy.