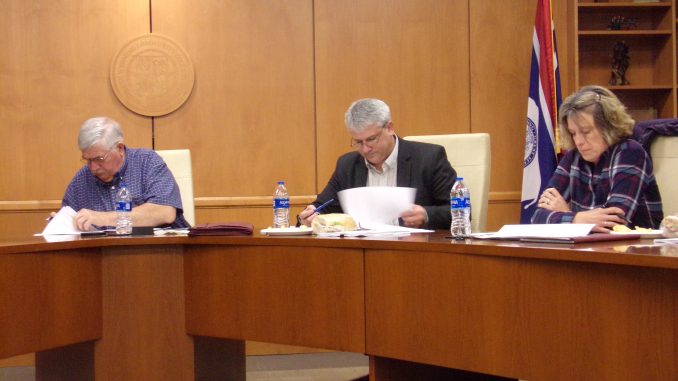 The Sheridan Economic and Educational Authority board – also known as SEEDA – has awarded bids for a proposed expansion of Vacutech and construction of a new building for Kennon Products.
Action came during SEEDA's meeting Tuesday. Contract for a 40,000 square foot addition to Vacutech will go to Dick Anderson Construction for a total bid of $5 million.
Kent Anderson, who's Sheridan College's assistant vice president for facilities management, said the bid included a base bid plus alternates that would add to the bid cost.
"Mr. Briggs" is SEEDA Administrator Robert Briggs.
Anderson said Alternate 2 was a parking lot between the two buildings. He said Anderson's bid was low enough that even if SEEDA accepted all the alternates, the price was well within SEEDA's budget.
The SEEDA joint powers board voted to accept Dick Anderson's bid up to $5 million and leave the decision to Vacutech as to whether the company wants to include all of the alternates in the final project.
Contract for the Kennon project was awarded to Sletten Construction. Anderson said Sletten was the low bidder for the project with a total bid of just under $5.7 million.
Of that, a little over $5.6 million will be funded by the U.S. Economic Development Administration. Anderson said the EDA won't fund part of a parking lot and air conditioning in the big manufacturing work space of the building.
But, he said, the total bid came in well under budget, so those portions of the project will be paid for through non-EDA funds.