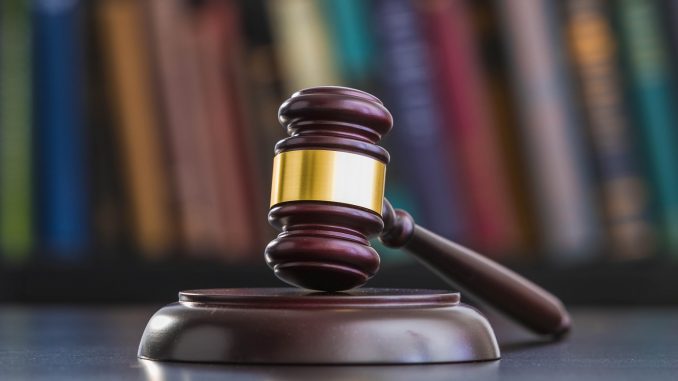 A sentencing hearing was held Thursday in Fourth Judicial District Court for a 68-year-old Sheridan man who seriously injured an individual while driving under the influence last year. Sheridan Media's Ron Richter has the details.

In January, James Schmidt, pursuant to terms of a plea agreement reached with the State, pleaded "no contest" to the charge of Felony DUI- Causing Serious Bodily Injury. Schmidt was arrested last year on May 29 when officers with the Sheridan Police Department responded to a report of a pedestrian who'd been hit by a vehicle at the intersection of South Thurmond and West Heald Streets in Sheridan. Schmidt admitted to hitting a pedestrian with his passenger side mirror and then hitting a vehicle. Officers noted that Schmidt displayed signs of being intoxicated, and administered a field sobriety test and subsequent breathalyzer. Schmidt failed the breath test and was arrested for Driving Under the Influence. Due to injuries sustained at the scene, the victim was life flighted to the ICU in Billings and was treated for a shattered pelvis and internal bleeding.

At the sentencing hearing Thursday, the victim's wife testified that her husband underwent five surgeries and months of inpatient care as a result of Schmidt's decision to operate a motor vehicle while under the influence of alcohol. She said that their lives have been changed forever because of what happened on May 29 and that their world has been turned upside down. Schmidt addressed the Court by apologizing to the victim and his family, as well as his own family for what he's put them through. District Court Judge John Fenn accepted the terms of the plea deal, and sentenced Schmidt to 4 to 6 years in prison, suspended in lieu of a split-sentence of 120 days in jail and three years of supervised probation. Judge Fenn also ordered that Schmidt must take part in an electronic breath monitoring program daily for at least six months after his release from jail. Judge Fenn declined a request for work release and deferred restitution for 30 days so that the attorney's could reach a consensus on an exact amount. Judge Fenn also ordered Schmidt to pay $360 in various court costs.