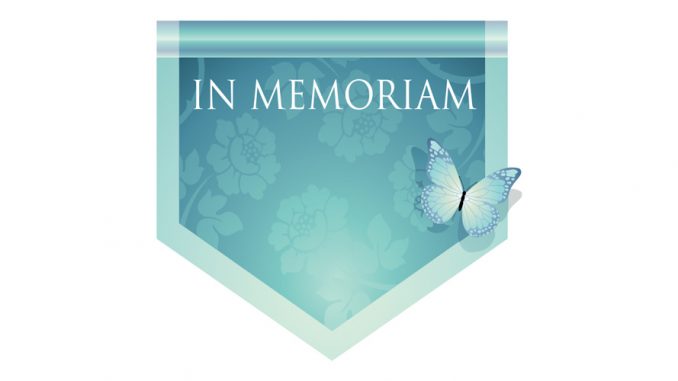 Robert F. "Bob" Wallin passed away August 14, 2021, in Puerto Vallarta, Mexico, due to complications from COVID-19 (he was vaccinated). Bob was born December 2, 1932, to Dr. Stanley P. Wallin and Virginia Franklin Wallin in Snyder, Nebraska. His family moved to Cheyenne, Wyoming in 1933.
After graduating from Cheyenne High School in 1951, Bob served as a control tower operator in the US Air Force. Following his service, he earned a bachelor's degree in Geology at the University of Wyoming. Bob often said the best part of his time at UW was meeting and marrying the best-looking girl on campus, Donna Cummings. He was grateful that Donna stuck with him for 62 years.

Bob worked in the lumber business, first in Basin, Wyoming, and then as owner of Deal-Wallin Lumber and Construction, in Laramie. After about a decade of having sawdust in his hair, he worked for Browning Ferris Industries as a manager of their Omaha branch and later as a regional vice president in Los Angeles. The call of Wyoming brought Bob and his family back to the Shell in 1974 where he had a long career as a real estate appraiser in the Big Horn Basin and Sheridan.

In addition to working, Bob's main hobby was aviation. He owned a Piper Cherokee and a DC 7, and he restored a World War II-era T6. Bob served a term on the Wyoming Aeronautics Commission.

Upon their retirement, Bob and Donna sold the planes and bought a house in Nuevo Vallarta, Mexico, where they lived until Bob's death.

Bob is survived by his wife, Donna, and his two daughters, Kristi (Rick Ewig) of Cheyenne, Juli (Craig) Fisgus of Sheridan, and grandsons Drake and Sam Fisgus. He is also survived by his "Vallarta" friends who were more like family: Blanca Borbolla, Carlos Soriano, and Blas Dominguez.

He is preceded in death by his parents, sister Jeanne Wallin Storey, brother Jerry Wallin, his infant son, Peter and teenage son, Tom.
A celebration of life will be held at a later date. Notes of condolence may be sent to Donna at 710 Manor Lane, Cheyenne, Wyoming 82009. In lieu of flowers, donations can be made to the Shell Community Hall, PO Box 79, Shell, WY 82441