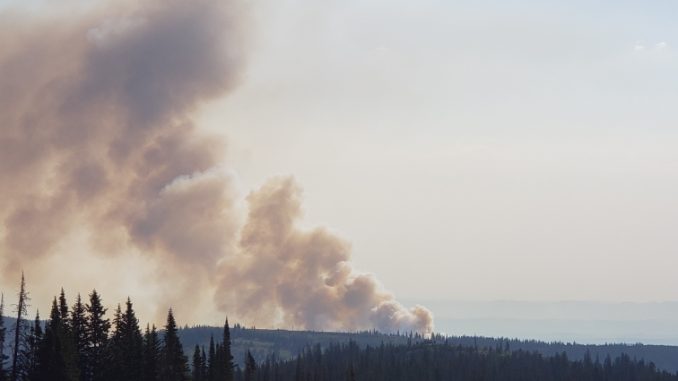 Still no containment on a fire in the Northern Big Horn Mountains near the state line, that has nearly doubled in size.
As of 9am Tuesday, July 20th, the Crater Ridge fire has burned 383 acres, and crews have been unable to contain it because of continuous fuels and steep terrain.
Type one helicopters have dropped water over areas of intense heat to keep the fire north of Cub Creek.
Hotshot and hand crews are working on an indirect containment line.
The fire is about 30 miles east-northeast of Lovell and less than 10 miles south of the Wyoming-Montana border.