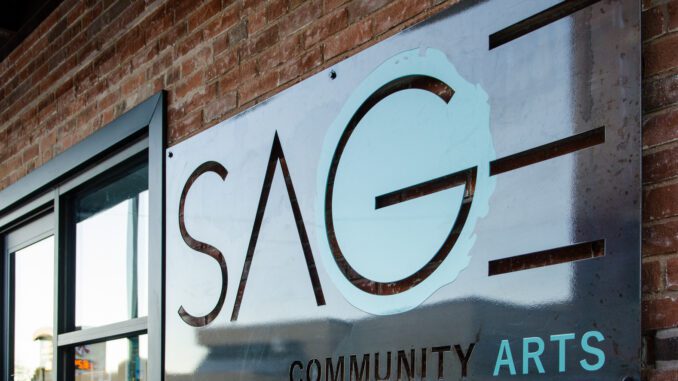 Three Sheridan artists are featured in a ceramics show that will run through Jan. 7 at SAGE in downtown Sheridan.
"FUMING: Soda Fired Ceramics" showcases the work of Elaine Olafson Henry, Rod Dugal and Stephen Mullins.
The show is open to the public, and a Livestream presentation on the SAGE Community Arts YouTube page will be shown at 6 p.m. Nov. 12. Soda firing is a process in which soda ash and baking soda are introduced to the flame when the kiln is nearly at its hottest, resulting in ceramics in a variety of colors and textures.
The three artists will talk about their artist processes and inspiration in the Nov. 12 Livestream Artist Talk. A recording of the talk will also be available to view any time after the event.
Henry is a ceramics artist, curator, writer and local volunteer. She earned a Bachelor of Fine Arts degree from the University of Wyoming, a Master of Fine Arts degree from Southern Illinois University at Carbondale and a Master of Arts degree in English from the University of Wyoming. Her work is internationally published, exhibited and collected.
Dugal has taught art at Sheridan College since 2005. He holds Bachelor of Fines Arts in Ceramics and Master of Fine Arts in Ceramics degrees and taught at colleges and universities including the University of Notre Dame before coming to Sheridan.
Mullins holds Bachelor of Fine Arts in Studio Arts and a Bachelor of Arts in Art Education degrees and opened Red Bison Studio in downtown Sheridan in 2018.