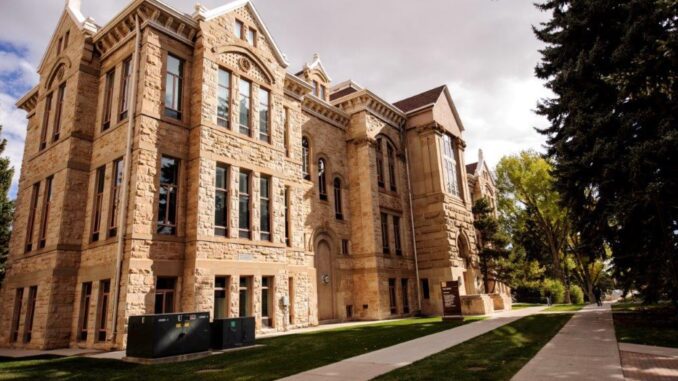 In response to the COVID-19 pandemic, University of Wyoming faculty members have assembled a bevy of short, online summer courses to serve the people of the state.
The enrichment courses range from college writing and resume preparation, to business law, sustainability, marketing and leadership, even rebuilding the tourism economy. Other courses include computer programming, data visualization and identifying insects attracted to porch-lights.
The university is offering the classes at a reduced rate of $50 per class. A number of classes begin this week with others scheduled to start in June or later this summer.
During an appearance on Sheridan Media's Public Pulse, University of Wyoming director of communications Chad Baldwin spoke on some of the classes that are being offered to aid small business owners in the state. 
Two courses are being offered to help people prepare professional-grade resumes, cover letters and other employment materials.
There also is an introductory course on the Python computer language and an intermediate Excel class.
Students in the "Rebuilding Tourism — Recovering the Visitor Economy" course will examine how tourism economies have recovered after major disasters at the local, state, national and global scales — and develop a set of best practices for post-disaster tourism recovery.
The "Porchlight Entomology" course is based on a citizen science program in which moths that come to porch lights can be identified online from cellphone photos.
A course on "Wyoming's Future" will focus on the state's marketplace future and the need for innovation and entrepreneurship, highlighting past "marketplace heroes" including Buffalo Bill Cody, Chris LeDoux, W. Edwards Deming, Jerry Buss and Todd Skinner.
Students in "Sports & the Virus" will investigate the current and potential future landscape for professional and college sports as well as mega-events such as the Olympics.
Visit www.uwyo.edu/registrar/class_schedules/summer2020/summer-short-courses.html, to see the complete list and for information on how to register.