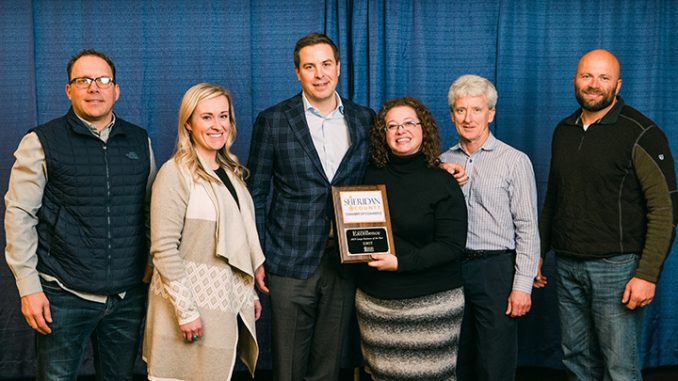 Sheridan County's Chamber of Commerce annually recognizes a large business Chamber member that serves the Sheridan area that not only invests in its own continued success but invests resources in the success of the community.
Chosen for the Chamber's Large Business Award of Excellence this year is EMIT Technologies.
Nate Williams, who's a member of the Chamber board of directors, introduced the nominees for the large-business award.
The Chamber defines large businesses as those with 20 or more employees.
Williams noted that EMIT was founded in 2000 by Casey Osborn, initially building catalytic converters out of a shop near Fifth and Main streets. He said EMIT's basic focus has been to find customer-focused solutions.
Michelle Butler, who's EMIT's vice president of talent and communications, said the company currently employs 90 people and designs and manufactures natural gas compression systems.
This year, the company successfully relocated to a state-of-the-art facility on North Main Street.