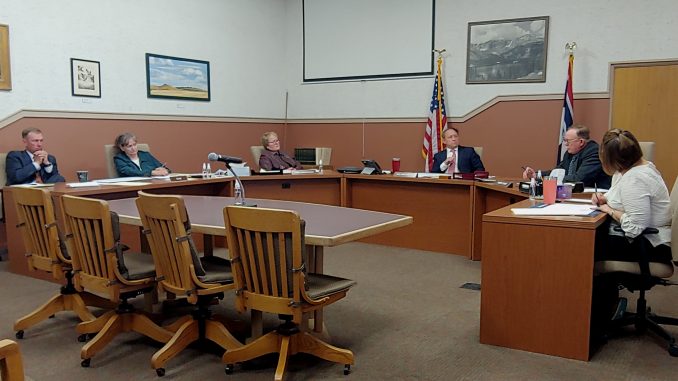 Nearly $900,000 in mineral severance taxes that are 10-plus years delinquent have been written off by Johnson County.
At their recent meeting, the county commission was given reports on delinquent taxes from 2008, 2009, 2010, and 2011 to delete from the county rolls, because they are not collectible at this point, according to County Civil Deputy Attorney Barry Crago.
The commissioners voted to delete delinquent tax bills for years 2008, 2009, and 2010 for a total of just under $900,000 while keeping nearly $61,000 in delinquent taxes on the books from 2011 to hopefully get something collected on them before they are required by state law to delete them.
Discussions about the delinquent taxes included lobbying the state legislature to give more options to go after companies that have delinquent tax bills owed to counties and the state.