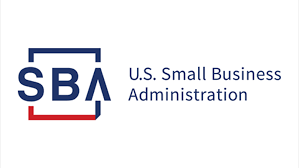 The deadline is approaching for small nonfarm businesses in Sheridan County to apply for a federal disaster loan for economic injury resulting from excessive snow and freezing between Oct. 9 and Nov. 6 of last year.
According to a news release from the U.S. Small Business Administration, the deadline is Sept. 30 to seek a low-interest loan.
The loan is to offset economic losses because of reduced revenue caused by adverse weather conditions during that time last year.
According to Tanya Garfield, director of the SBA's disaster field operations center-West, small businesses engaged in aquaculture and most private nonprofit organizations of any size may apply for Economic Injury Disaster Loans of up to $2 million. She said such loans may be used to pay fixed debts, payroll, accounts payable and other bills that can't be paid because of the disaster's impact.
Garfield said loan amounts and terms are set by the SBA and are based on the individual applicant's financial condition. The interest rate is 4 percent for businesses and 2.75 percent for private nonprofit organizations, with terms up to 30 years. She said economic injury assistance is available regardless of whether the applicant suffered any property damage.
Applicants may apply online, receive additional information and download applications at https://disasterloanassistance.sba.gov/.
Applicants may also call SBA's customer service center at (800) 659-2955 or email disastercustomerservice@sba.gov.