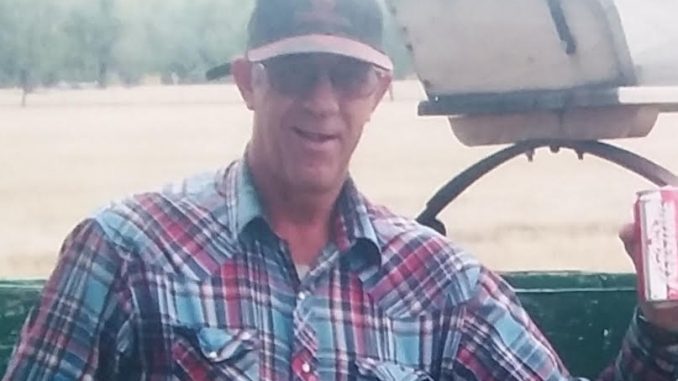 Richard Eugene Cook went home to heaven on Friday, January 31, 2020, while he was visiting his friends in Dayton, WY. He had recently accepted Jesus into his heart. Due to his recent illness, Richard didn't have much of a voice but while praying his voice was crystal clear that he accepted Jesus.
Richard was born on February 14, 1955, to parents Dorothy and Edward Cook. He grew up and spent most of his school years in Clearmont, WY; he also attended several years of school in Sheridan, boarding with a family there. He always supported the A-C Panthers by attending home games for whatever sport was in season. Richard worked on many area ranches and became known as an expert small bale stacker. His haystacks went up the fastest and were guaranteed to stand perfectly straight and never fall over. He was an accomplished horseman and loved to spend time at sheep and cow camps. He worked for the Faddis Kennedy Cattle Company for many years. His job was to run the irons and make sure the calves were branded right. Richard worked for a number of years at the Clearmont Locker plant skinning wild game during hunting season. He also worked for the school district, fire district, and the Town of Clearmont. He loved fighting fires and always tried to keep the fire crews in-line and headed the right direction. Richard became an avid reader, he especially loved local history. He was a good provider to his dogs and loved to talk about them.
Richard knew the "big news" all the way from Clearmont to Dayton… and beyond. Richard will be greatly missed. Thanks to everyone that helped Richard throughout his life, too many individuals to name here.
Richard was preceded in death by his parents and many family and friends. He is survived by a brother, David, and his wife Julie, of Cheyenne and a sister, Diana Spence, of Cheyenne, along with two stepbrothers and numerous nephews and nieces.
A Celebration of Life for Richard Eugene Cook, who passed away January 31, 2020, will be held Saturday, June 13, 2020, at 2:00 pm with Pastor Shane Haynes officiating at Clearmont Community Church.  Happy Trails Cowboy. Champion Funeral Home has been entrusted with local arrangements.  Online condolences may be written at www.championfh.com.