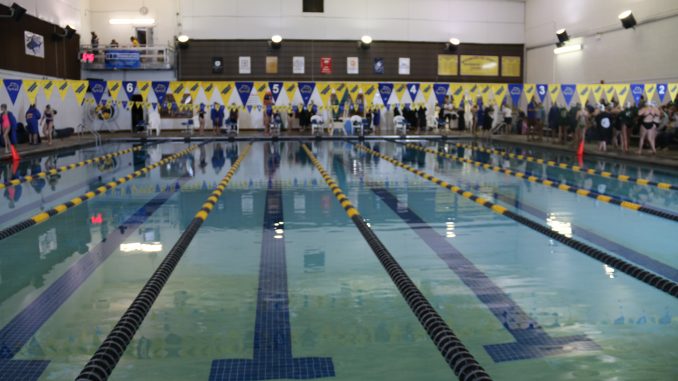 SWIMMING / DIVING – The Lady Bronc swimmers and divers are back in the pool, Head coach Brent Moore says opening week is always and exciting time.
And he says they have a lot to get done the next ten days.
SHS ACTIVITIES Since Monday with all the fall sports going Sheridan high school it has been a busy place, here's Sheridan high school Activities Director Casey Garnhart.
And he's had a good time this week visiting all the different practices.
TENNIS – The Bronc and Lady Bronc tennis teams first competition took place Tuesday with matches in Laramie, the Lady Broncs made a clean sweep with 5-0 team wins against Laramie and Rawlins the Broncs split losing to Laramie 3-2 and sweeping Rawlins 5-0.
Both teams host matches with Torrington tomorrow and play at the Casper schools Saturday,
GOLF – The Bronc and Lady Bronc golfers tee it up tomorrow at the Cheyenne invitational.
BRONC FOOTBALL – The Bronc football team opens the season at home on the 26th against Cheyenne Central we will have the Bronc games live for you this season on KWYO and 106.9 FM.
COWBOY FOOTBALL – The Wyoming football Cowboys open the season on the road at Illinois on the 27th, again we will have Cowboy football live all season long on KWYO and 106.9 FM.
BRONCO FOOTBALL – The Denver Broncos play their next preseason game Saturday at Buffalo, kickoff is at 11:00 and we will have it live on KWYO and 106.9 FM.