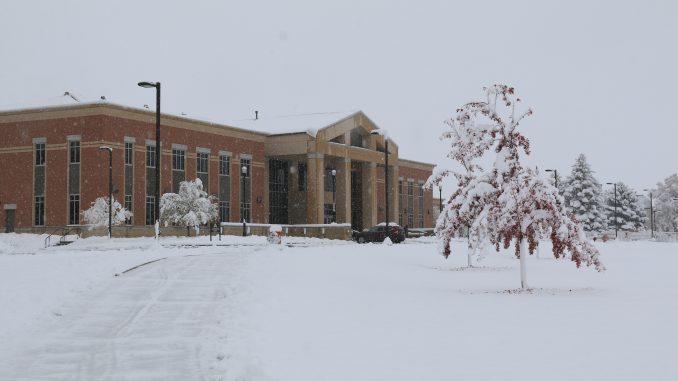 Classes for the fall 2021 semester within the Northern Wyoming Community College District are over and school officials say most students, teachers and faculty were able to learn, teach and stay in the classroom.
District President Dr. Walter Tribley says if there was any distance learning conducted during the semester, it was done for non-COVID reasons.
He credits students and staff on awareness and communication about COVID as well as those who complied regarding safety and hygiene.
Dr. Tribley also acknowledged the medical community in Sheridan, Johnson and Campbell counties.
He says there are other factors that helped make the semester go smoothly, but there were potential situations where it could have been worse.
"We also are in close proximity in our classes & in our living groups & in our eating areas, so we are in close intimate quarters here at the college & so we have to give credit where credit is due. In this part of Wyoming, we have a lower population density than they do in some metropolitan areas & I think that helps as well."
Classes for the next semester are scheduled to begin on January 24th.