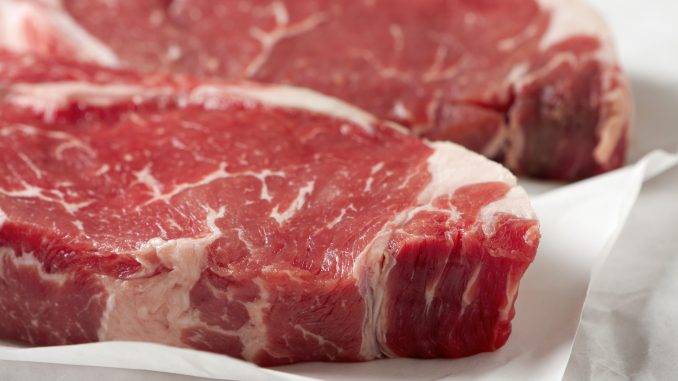 In a legislative effort to expand Wyoming's meat markets, Wyoming Congresswoman and House Republican Conference Chair Liz Cheney reintroduced H.R. 1998, The Expanding Markets for State-Inspected Meat Processors Act of 2021.
This legislation would allow state-inspected meat to be sold across state lines. Cheney reintroduced the bill to expand Wyoming's meat market and circumvent any possible bottleneck in the meat processing industry like those experienced during the initial outbreak of the COVID-19 pandemic.
Cheney spoke with Sheridan Media on the bill while she was traveling to Cheyenne on I-25, returning from her tour of key energy sites in the state earlier in the week.
The law currently prevents state inspected meat from being sold out-of-state. Twenty-seven states operate state inspection programs, including Wyoming. Those programs are certified by the Food Safety Inspection Service (FSIS), which meet or exceed federal inspection standards. Although the programs meet those standards meat products processed at these facilities are not currently allowed to be sold across state lines.
According to Cheney's office the legislation is supported by the Wyoming Farm Bureau Federation, Wyoming Stock Growers Association, Wyoming Department of Agriculture, and R-CALF USA to put more meat on the table. But local Sheridan meat processor, owner and operator of Western Heritage Meat Processing Co. Taylor Kerns says the bill could potentially have the opposite effect.
According to Kerns, state inspection facilities are often given exemptions by the Food and Drug Administration, forgoing some standards to allow them to sell their products within the state but not meeting the full requirements to be sold across state boundaries. Kerns argues should Cheney's bill be made into law, all state facilities may fall under the FDA full spectrum of standards, resulting in improvements to meet the higher standards too costly to be met by some.
Kerns spoke in opposition of the bill during an appearance on Sheridan Media's Public Pulse.
To view the full text of Rep. Cheney's bill, click here.