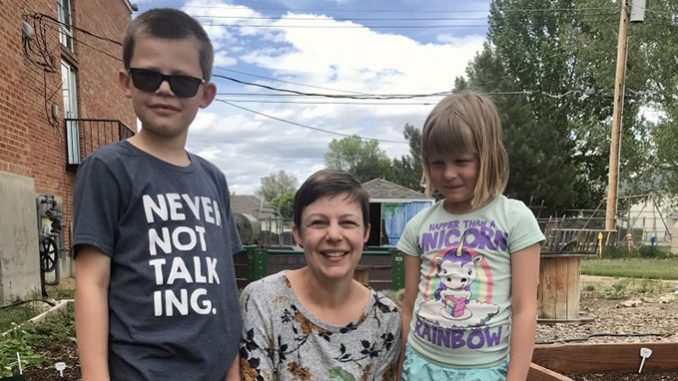 Lisa McClintock has been named Rooted in Wyoming's Volunteer of the Year for 2020.
The award will be presented to her next Wednesday at Holy Name School's Garden of Isadore. McClintock is being recognized for her tremendous contribution and commitment to the school's garden last season.
McClintock took over the garden leader role last year, dedicating over 50 hours during the summer to plant, care for and harvest the garden. In addition, she volunteered to help with the Transplant Foster Project to ensure area school and community gardens had transplant starts. Rooted in Wyoming took over the transplant program after closure of the greenhouse facilities that have traditionally sponsored this effort.
Bonnie Gregory, Rooted in Wyoming founder and board president, said the Garden of Isadore was one of the organization's first partner projects.
The non-profit Rooted in Wyoming created the annual Volunteer of the Year award to recognize people in the community who demonstrate commitment, dedication and exceptional volunteer service toward the organization's mission of building school and community gardens.
Named after the patron saint of farmers, the Garden of Isadore at Holy Name School has been in production since 2017, serving not only as a source of fresh produce but as an extension of the school's science lab.
Partners who made the garden possible in addition to Holy Name School include Knecht Home Center, Wyoming Roofing, Landon's Greenhouse and Holliday Family Farm.