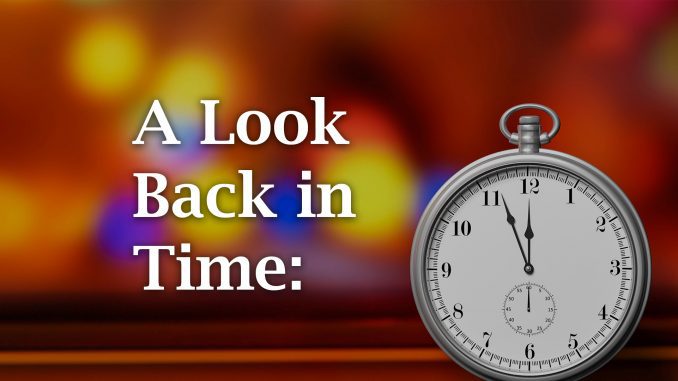 Now here's Sheridan Media's look back in time, to 100 years ago, by reporter Pat Blair as published in the Sheridan Enterprise newspaper on Jan. 2, 1921.
Arrangements are being made for the annual banquet of the Sheridan Bar Association, of which Mayor M. B. Camplin is president. A date for the affair will be announced soon.
The Mills Printing Company of Sheridan, which is printing the latest edition of the compiled statutes of the state, has made the first shipment of the books to Cheyenne. They will be distributed to members of the new legislature.
Coats, suits and furs are marked at half price at the Toggery Shop.
Sheridan's marriage license record of 212 issued in 1919 wasn't broken in 1920. County Clerk W. S. Doane reports that only 207 licenses were issued during the past year.
For more lookbacks and to see the front page of today's Sheridan Enterprise, visit www.sheridanwyoming.com.