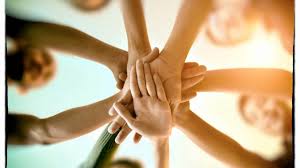 The interest in entrepreneurship is high in Sheridan County.
Scott Rendall, who's director of IMPACT Sheridan, said as of October this year, the organization's business incubator here is about 88 percent occupied.
Rendall presented information on IMPACT Sheridan, which is the local branch of IMPACT 307, in a recent meeting with Sheridan and Johnson county legislators.
IMPACT 307, formerly known as the University of Wyoming's Wyoming Technology Business Center, is a network of business incubators that are committed to growing and strengthening Wyoming's entrepreneural community.
Rendall said on average he works with about 18 clients a month, people who are interested in starting businesses. In addition to the business incubators, which operate in Casper and Laramie as well as Sheridan, Rendall said IMPACT 307 launched Makerspace in September, a place where people with shared interests can gather to work on projects while they share ideas, equipment and knowledge.
IMPACT 307 in addition conducts the annual Start-Up Challenge which, in Sheridan this year, attracted what Rendall said was an overwhelming 51 applicants. He said the overall quality of applicants was much better this year, and pitch night, livestreamed this year on Oct. 28, drew over 700 viewers.
Asked by Sheridan County's Senator Bo Biteman what the greatest barrier is to entrepreneurs here, Rendall answered, a lack of access to capital. He said the amount of investor capital is generally lower in Wyoming than elsewhere, and that poses a big challenge to those who want to start their own businesses.