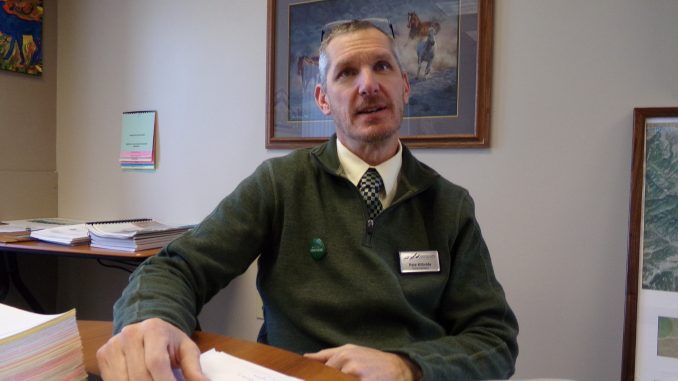 Pete Kilbride, who's superintendent of Sheridan County School District 1, said the district's high school principals are talking to each other and to parents and students, and the district is working on a plan regarding graduation this year.
Speaking at a meeting of District 1 trustees Tuesday night, Kilbride said there's always a possibility that schools might reopen at the end of May – though, he added, he doesn't think that's likely.
But, he said, the district wants to make a decision regarding graduation so families and students can make their plans.
Kilbride also talked about a recent meeting of school superintendents with officials from the state and the University of Wyoming. He said UW has said it will honor pass/fail grades, which some Wyoming school districts have adopted for this semester instead of standard letter grades.
District 1 Business Manager Jeremy Smith told trustees that the district is now distributing bag lunches to over 350 students a day.
Turning to action items, trustees voted for School District 1 to become an associate member of the national American Indian and Alaska Native Council of School Boards.
Trustees also approved certified staff recommendations and renewals and approved nine policies on second and final reading and another nine on first reading.