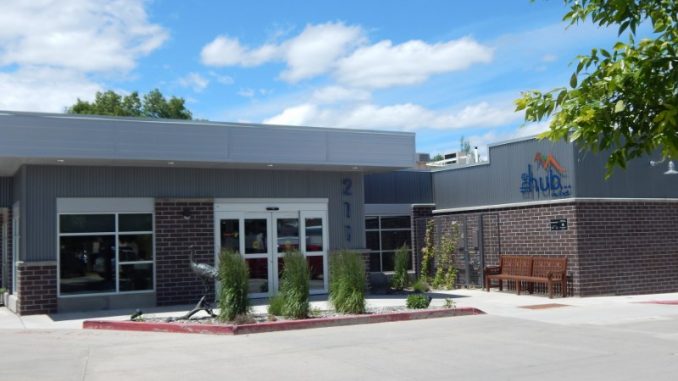 Starting Friday, The Hub on Smith Street will be closed to the public for the next couple of weeks.
Carmen Rideout, who's The Hub's executive director, said as their part in preventing the spread of COVID-19, the organization's board of directors made the decision Thursday morning to close the meal sites at The Hub and in the outlying communities and to discontinue activities and the adult daycare center.
Rideout said Goose Creek Transit will also continue to operate as usual.
Staff and a few volunteers will continue to work in the building on Smith Street, and Rideout said she encourages people to stay in touch with The Hub, by calling or going on to the website or Facebook page.
Rideout said staff and volunteers will be in touch with people by phone and will continue some support groups through conference calling.
She said in her 20 years as executive director, this is the first time The Hub has had a shutdown such as this. She said the board will reassess the situation in two or three weeks to determine whether to continue the closure.
Rideout said people can call The Hub at 672-2240 or go online to thehubsheridan.org. People can also visit The Hub's Facebook page.