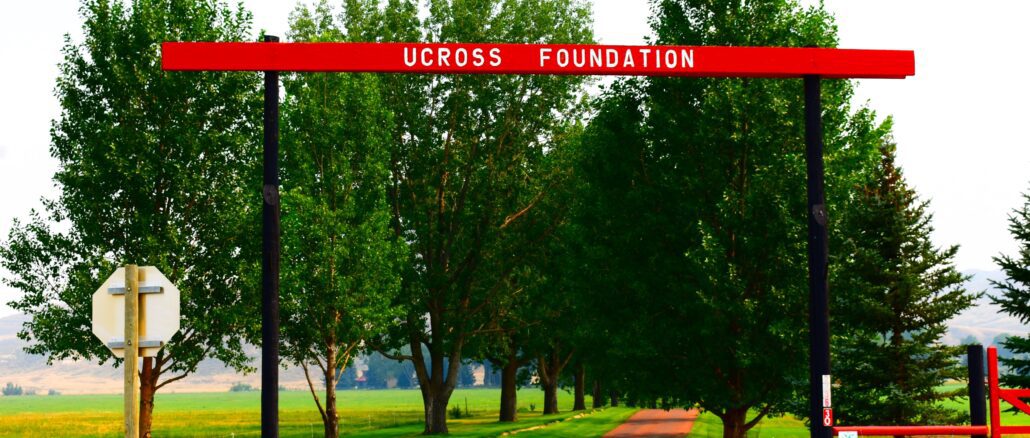 On May 22, Ucross announced that this spring they welcomed 55 visual artists, writers, composers, choreographers and interdisciplinary artists from across North America to its historic 20,000-acre ranch in the foothills of the Bighorn Mountains in northern Wyoming.
The Spring 2023 session began in February and concludes in early June. Before all artists depart, the public will have the rare opportunity to explore the artist residency campus grounds and visit artists in their studios during Ucross Founder's Day on June 3 from 11 a.m. to 2 p.m.
"Ucross continues to serve as a vital resource for some of the nation's — and world's — most extraordinary and inspiriting working artists. This is abundantly clear when we look at the incredible list of Fellows we supported this session," said Ucross President William Belcher. "We are honored to play a role in their creative process, in the development of new work and in the country's creative ecosystem."
Notable Ucross Fellows during this session have included novelists and screenwriter Hillary Jordan of Brooklyn, New York; composer Karim Douaidy of New York, NY., New York; performance and multidisciplinary artist Annie Saunders of Los Angeles, California; and visual artist Esperanza Cortés of New York, New York.
Residencies range from two to six weeks, with a maximum of 10 artists in residence at one time. Ucross Fellows receive a private studio, living accommodations, meals by a professional chef and the unparalleled experience of the majestic High Plains. The residency is fully funded, and Ucross provides fellows with a $1000 stipend to defray the cost of travel and other expenses.
"My time at Ucross was an unforgettable experience," said composer Badie Khaleghian of Houston, Texas, after his residency concluded. "The tranquil setting, supportive staff and uninterrupted time and space to work on my creative projects allowed me to fully immerse myself in my art. I am deeply grateful for the opportunity to have been a resident at Ucross and for the lasting impact it has had on my creative practice."
This session's fellows were selected from more than 515 applicants by an independent jury of artists and critics across disciplines. The roster also includes recipients of the Ucross Fellowships for Native American Visual Artists and Writers, as well as artists awarded fellowships through partnerships with esteemed national organizations, including the Berklee Institute of Jazz and Gender Justice, Herb Alpert Award in the Arts, Marion International Fellowship for the Visual and Performing Arts, UCLA Center for the Art of Performance, Shepherd School of Music at Rice University and University of Houston.
The Spring 2023 Ucross Fellows are: In Literature: Catina Bacote, Nonfiction, Hamden, CT; Rachel Barenbaum, Fiction, Brookline, MA; S. Erin Batiste, Poetry, Brooklyn, NY; Patrice D. Bowman, Screenwriting, Forest Hills, NY; Kathryn Bunn-Marcuse, Nonfiction, Seattle, WA; Cathy Linh Che, Poetry, New York, NY; Ira Goga, Poetry, Norwich, VT; Emelie Griffin, Poetry, Houston, TX; University of Houston; Krista Hanley, Nonfiction, Lakewood, CO; Hillary Jordan, Screenwriting, Brooklyn, NY; Jessica Kahkoska, Playwrighting, Poughkeepsie, NY; Marion Fellowship; Yahaira Lawrence, Fiction, Sleepy Hollow, NY; Edan A. Lepucki, Fiction, Los Angeles, CA; Sally Wen Mao, Poetry, New York, NY; Sam Mueller, Playwriting, New York, NY; Kirtan Nautiyal, Nonfiction, Houston, TX; Elizabeth Owuor, Nonfiction, Oakland, CA; Marisa Silver, Fiction, Los Angeles, CA; Diana Spechler, Fiction, Plano, TX; Scott Manning Stevens, Nonfiction, Syracuse, NY; Deb Olin Unferth, Fiction, Austin, TX' David Heska Wanbli Weiden, Fiction, Highlands Ranch, CO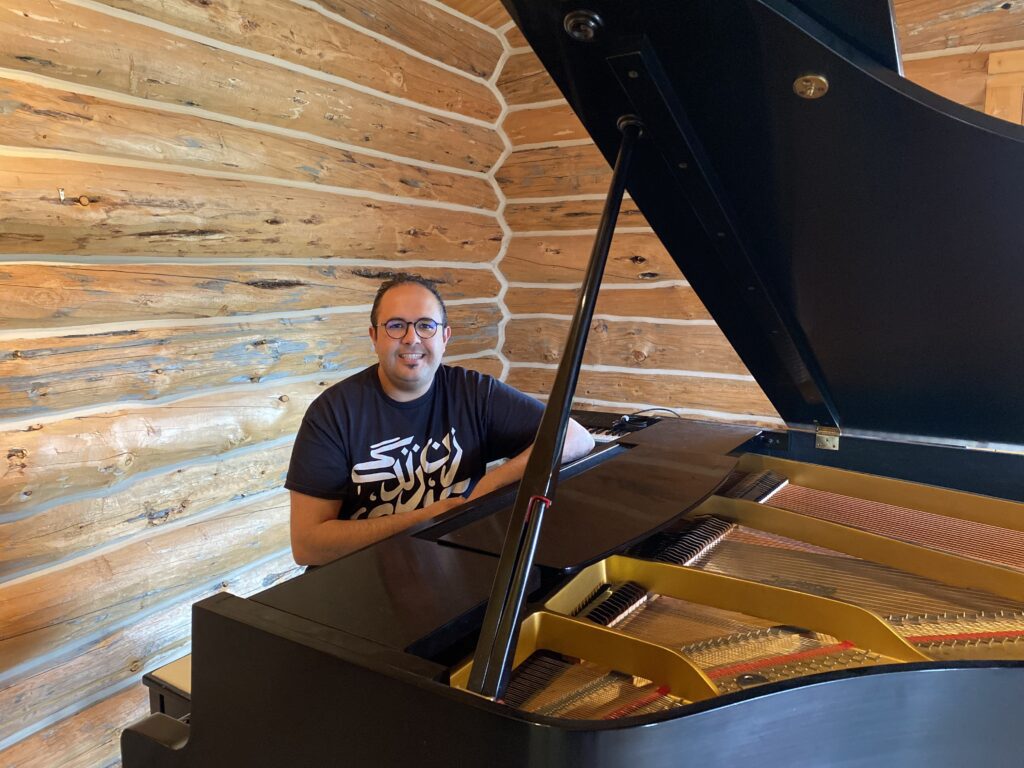 In Music/Choreography: JoVia Armstrong, Musician/Composer, Charlottesville, VA,Berklee Institute of Jazz and Gender Justice; Karim Douaidy, Musician/Composer, Brooklyn, NY; Margaret Glaspy, Musician/Songwriter, Verona, NJ; Badie Khaleghian, Musician/Composer, Houston, TX, Shepherd School of Music, Rice University; Sam Kim, Dance/Choreography, Brooklyn, NY; Ingrid Laubrock, Musician/Composer, Brooklyn, NY; Herb Alpert Award; Yunfei Li, Musician/Composer, Overland Park, KS; Emma O'Halloran, Musician/Vocalist, Brooklyn, NY, UCLA Center for the Art of Performance; Londs Reuter, Dance/Choreography, Durham, NC; Lucy Rupert, Dance/Choreography, Toronto, Ontario; Kate Schutt, Musician/Composer, New York, NY; Miles Toth, Musician/Composer, Brooklyn, NY; Carolyn Yarnell, Composer, Huntington Beach, CA.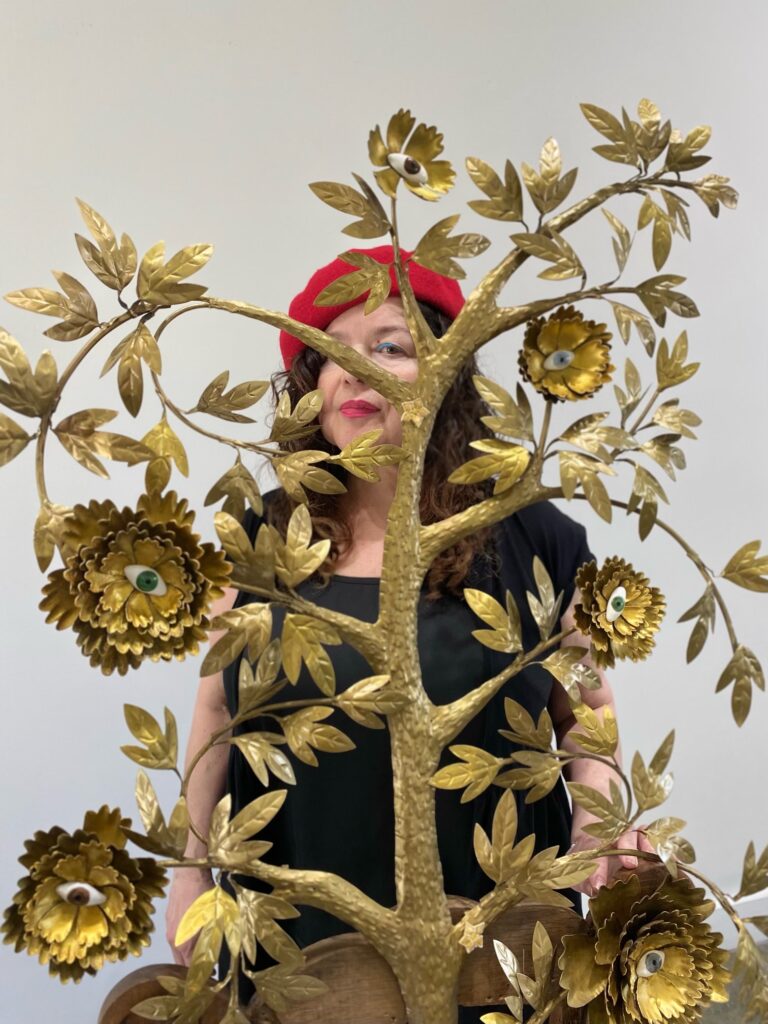 Visual artists are: Eduardo Aguilar, Inter/Multidisciplinary, Oaxaca, Mexico; Daphne Arthur, Painting, Arverne, NY; Hilary Brace, Drawing, Santa Barbara, CA; Gerald Clarke, Drawing/Printmaking/Sculpture, Anza, CA; Ucross Fellowship for Native American Visual Artists; Esperanza Cortés, Sculpture/Mixed Media/Installation, New York, NY; June Edmonds, Painting, San Pedro, CA; Michele Foyer, Painting/Sculpture/New Genre, San Francisco, CA; John Jesurun, Inter/Multidisciplinary, New York, NY; Michael Kolster, Photography, Brunswick, ME; Beth Krebs, Sculpture/Film/Video, Oakland, CA; Yuki Maruyama, Drawing/Painting/Installation, Oakland, CA; Jerónimo Reyes-Retana, Video/Performance Art, Boulder, CO; Teri Rueb, Sound Art, Boulder, CO; Talena Sanders, Film/Video/Installation/Photo, Oakland, CA; Annie Saunders, Performance Art, Los Angeles, CA, Center for the Art of Performance, UCLA; Andrew Schneider, Performance Art, Brooklyn, NY, Center for the Art of Performance, UCLA; Joshua Gen Solondz, Film/Video/Animation/Photo, Brooklyn, NY; Laurids Sonne, Sound Art, Boulder, CO; Jerry Wellman, Painting/Drawing/Installation, Santa Fe, NM; Tamara Zibners, Inter/ Multidisciplinary, Roswell, NM.
Since Ucross's first residencies were awarded in 1983, more than 2,600 artists have received the gift of time and space. Distinguished Fellows include Annie Proulx, Terry Tempest Williams, Elizabeth Gilbert, Ann Patchett, Ricky Ian Gordon, Bill Morrison, Theaster Gates, Anthony Hernandez and Tayari Jones. Recent National Book Award winners Susan Choi, Sigrid Nunez and Sarah M. Broom have been residents, as have Academy Award and Tony winners Benj Pasek and Justin Paul, Emmy Award winner Billy Porter, recent Pulitzer Prize winners Michael R. Jackson and Colson Whitehead and former three-term United States Poet Laureate Joy Harjo.
Ucross is accepting applications for the Spring 2024 session, due July 15 at 11:59 p.m. MST. More information about the artist residency program and Founder's Day is available at ucross.org.