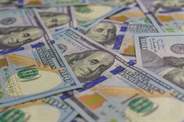 U.S. Senators John Barrasso (R-WY) and Cynthia Lummis (R-WY), joined Senators John Thune (R-SD) and Chuck Grassley (R-Iowa) in introducing the IRS Funding Accountability Act. The legislation is geared towards holding the IRS accountable for the $80 billion in new funding from the Democrats' tax and spending bill.

According to a news release from the Wyoming Senate Delegation, the IRS Funding Accountability Act protects taxpayer dollars, prevents wasteful spending, and measures improvements to the IRS. The bill gives Congress a direct say in how this new funding can be spent in order to provide more transparency for the American people. The bill also requires the IRS to submit regular reports to Congress before accessing the money from the reckless tax and spending bill.

Senator Barrasso said the legislation ensures that taxpayer money is not abused by a supersized IRS and holds the service accountable for irresponsible and wasteful spending. Senator Lummis said the bill is common sense legislation that will hold the IRS accountable by ensuring the American people know exactly how this increased funding is being spent.