The 2022 Sheridan College Graduation took place at the Bruce Hoffman Golden Dome at Sheridan College at 1 p.m. on Saturday May 14. Wyoming Supreme Court Justice John G. Fenn was the commencement speaker for the 2022 graduation.
Fenn grew up in Big Piney and graduated from Big Piney High School. He attended the University of Wyoming, and practiced law in Sheridan Wyoming with the firm of Yonkee & Toner, LLP, from 1993- 2006. He was district judge in the Fourth Judicial District in Sheridan from 2007-2021. In January of 2022 he was sworn in as a Wyoming Supreme Court Justice by Gov. Mark Gordon.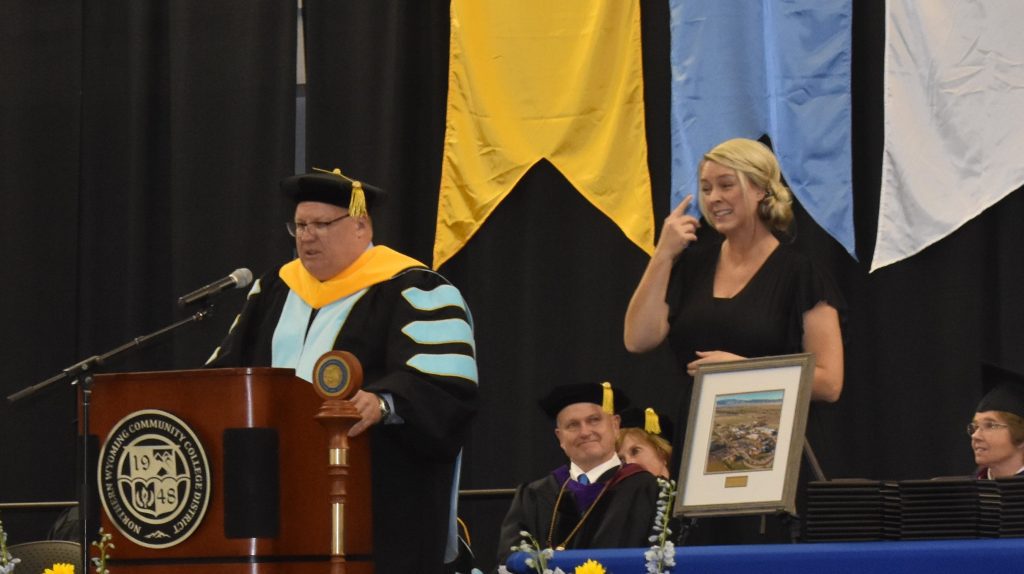 He told two stories from his life to illustrate three concepts he wanted to impart on the graduates. The first concept he spoke was to always take an opportunity when it is offered. Or always eat the M&M's right away. "I love peanut M&M's," he said.
Fenn explained that when he was 12, he and his brother were building fence on the ranch, and they had a sack full of peanut M&M's that they were saving. When their family came up to their fencing camp, they didn't want to share the M&M's, and they decided to stash them in the brush until after the family left.
The next morning, the boys got up early to eat the M&M's and it was discovered that a gopher with a sweet tooth found the candy first, and it was gone.
To illustrate the concept of never give up, Fenn talked about Gary Koltisa who started Koltiska's Pumpkin Patch near Sheridan.
"About 25 years ago he decided to grow pumpkins. He contacted several agriculture agency in the state to ask how to grow pumpkins, but they told him you couldn't grow pumpkins in Wyoming."
Fenn said that Koltiska is a determined man. He found a way to grow pumpkins in Sheridan County.
Koltiska's first few years were tough. The deer liked to eat his pumpkins. He figured out how to keep the deer from eating them, and the pumpkins grew. Then he had to find a way to haul them from the fields into a local grocery store that would sell the pumpkins for him. He enlisted the help of friends and family and delivered the pumpkins into a local grocery store.
After several years, the grocery store went out of business and his pumpkin market went away.
Fenn said that he didn't know how much money Koltista really made off his pumpkin patch but, "The joy he has seeing these hundreds of kids of all ages come and pick out their own pumpkin is his idea of success."
In closing Fenn told the graduates,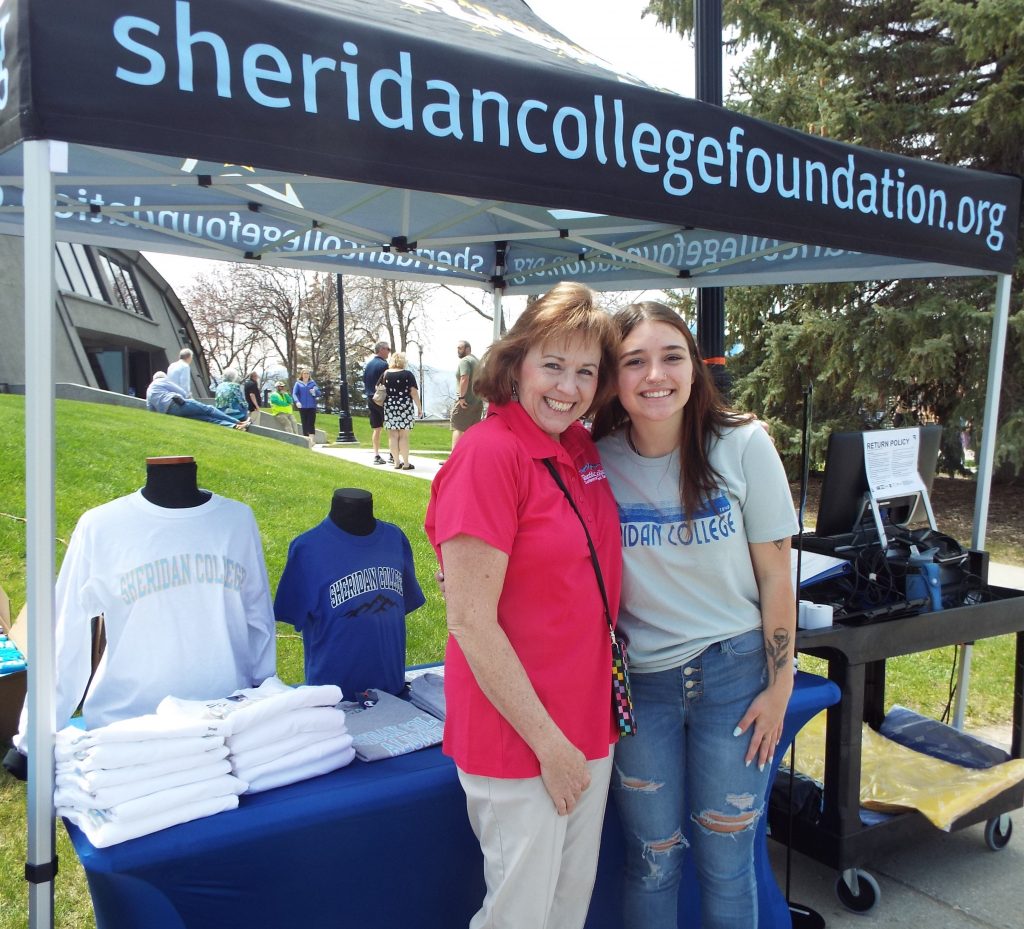 The College honored Tom Ringley as the 2022 Distinguished Alumni. Ringley graduated with the very first class Sheridan College held in it's current location in 1960. He served in the U.S. Air Force, and has been a Sheridan County Commissioner. He has worked in various capacities for Sheridan County businesses.
Graduate Sydney Marie Scheresky-O'Neil was awarded the President's Award with a 3.2 GPA.