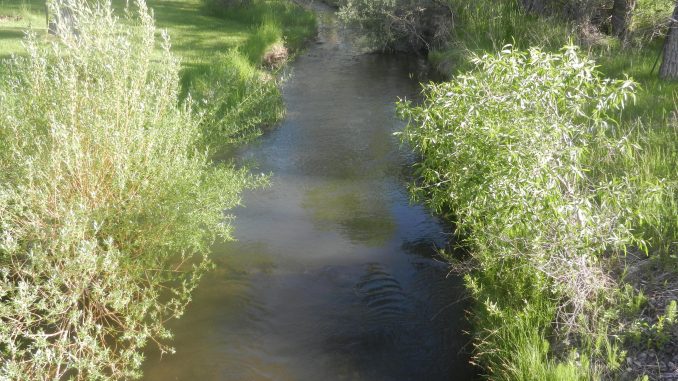 Waterways in Sheridan County may be frozen for now, but it's time to start thinking about what improvements could be made once things thaw out.
The Sheridan County Conservation District is accepting requests for assistance with spring-time water quality improvement projects along the Tongue, Goose and Prairie Dog watersheds.
It's a cost share program designed for either livestock improvements such as relocating corrals, stock water and grazing management, or septic system improvements along impaired streams in Sheridan County.
District Program Specialist Jackie Turner says the District has offered a financial assistance program since 2001, and typical cost-share assistance for livestock improvements is between 50 and 80 percent, while cost-share assistance for septic system replacements is about 50%.
She adds there were only about 2 or 3 requests last spring, and explains why the district can't provide 100% of the cost share.
"If we did 100% on all, we wouldn't be able to do as many projects, but also we want land owners to have some skin in the game. It maybe only a few projects a year, but we've been doing it for over 20 years, so that adds up over time."
The application deadline for the spring 2023 season is February 1st.