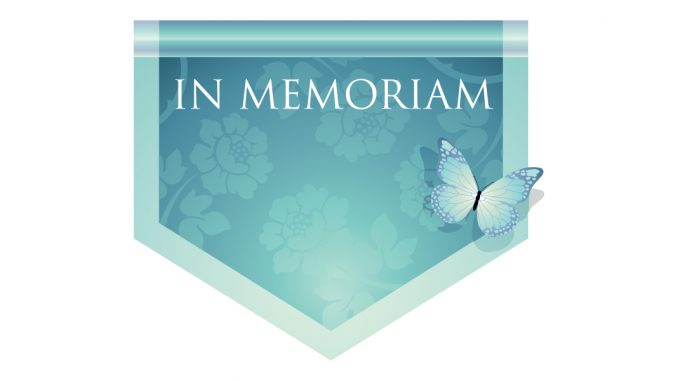 Brenda Ethel Desmond peacefully passed on March 6th, 2021 at her home with her children by her side.
Brenda was born November 11, 1939 in Cornwall, Ontario, Canada.
While her children were young Brenda was a stay-at-home mom. She then worked at the Super 8 Motel for over 25 years until she retired. During that time she made several lifelong friends and enjoyed meeting people from all over the world.
Brenda was preceded in death by her parents and four brothers, her husband Michael Desmond, Sr., and son-in-law Robert Kiser.
Survivors include two sisters, Janet Giroux and Dora Giroux, and one brother, Gerald Johnson who all reside in Canada; five children: MaryAnn Kiser (WA), Ellen Leonard (MT), Deirdre Carnes (WY), Michael Desmond, Jr. (WY), and Daniel Desmond (UT); seven grandchildren: Travis, Shane, Jace, Bayli, Kolbi, Sydni, and Mia; and two great-grandchildren, Harper and DeClan. Additionally, a very treasured friend Marge Riddle who had a special place that was near and dear to her heart.
A private family gathering will be held at a later date.
Online condolences may be written at www.kanefuneral.com Kane Funeral Home has been entrusted with arrangements.