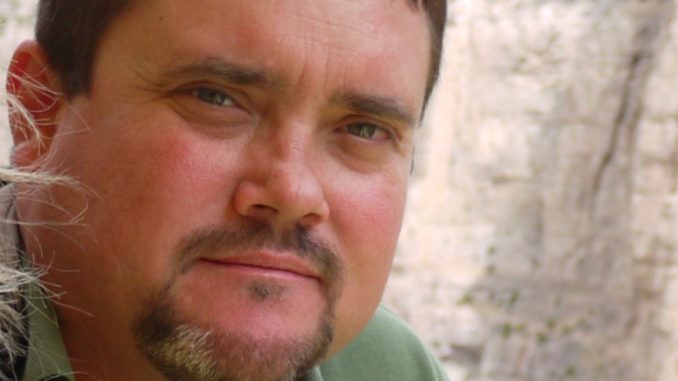 It is with sadness that we share the passing of Nicholas Paul Izzard, age 49, of Gillette, on May 29th, 2020.

Nick was born on October 9, 1970, in Laramie, WY to Edward Clark and Karen Izzard.

He was very athletic at an early age and after his family moved to Sheridan in 1978, he was the State of Wyoming 8 and under champion swimmer for his team and accomplished two state records. He fell in love with basketball soon after and played throughout his school years. After graduating from Sheridan High School with the Class of 1989, he attended Rocky Mountain College on a basketball scholarship until an ankle injury ended his college career. Throughout his life he was passionate about the game.

At the age of 9, he traveled with the Ken Harmon family to Tahiti, New Zealand, and Australia traveling on to Singapore to spend the remaining summer months with his Aunt Trish, Uncle Jim, and cousins. These were special memories for him.

He loved the Big Horn Mountains and took numerous backpacking, fishing and camping trips with his family. He was an accomplished angler having been taught by his Grandpa Clark. Family vacations to Pacific Northwest, Yellowstone & Glacier Parks, Hawaii, Disneyland and Cabo San Lucas were memories he treasured.

On June 13, 2008, he married the love of his life, Laurie McNary, at the Powder Horn on a perfect summer day. He was proud of her children, Brittany and Chase, and their accomplishments.

Nick and Laurie loved their little family of dogs Butkus, Gizmo, and Cali leaving them occasionally to ride the Harley.
He loved music and could provide details that only a Rolling Stone journalist would probably know. He knew the story behind the song and its lyrics. He loved The Who, Fleetwood Mac, Rush, Allman Brothers Band, Lynard Skynrd, Hank Williams Jr, and.old country music. "Don't Let Go the Coat" by The Who was a favorite.

Preceding him in death were his loving grandparents, Clark & Jean Izzard, Pat & Jerry McKinney, and his beloved bulldog, Butkus.

Surviving him are his wife, Laurie; his parents of Nashville, TN; brothers Erik of Billings, MT; Zachary (Charissa) of Nashville, TN; nephews, Bryton and Jaxon of Nashville; mother in law, Gerry Oberembt of Mitchell, SD; step-children Brittany Garnick and Chase McNary of Denver; Aunt Trish & Uncle Jim Harwood of Pahrump, NV; Uncle Dewey & Aunt Kathy Izzard of Gillette; cousins Audra (Doug) Crouse; Jon Harwood; Chris (Roxane) of Basin, WY; Joshua Izzard of Chicago, IL and Joel West of Cheyenne, WY, and extended family who will miss him.

A private service will be held at a later date.

Donations in his memory can be made to the Animal Shelter or a charity of your choice.