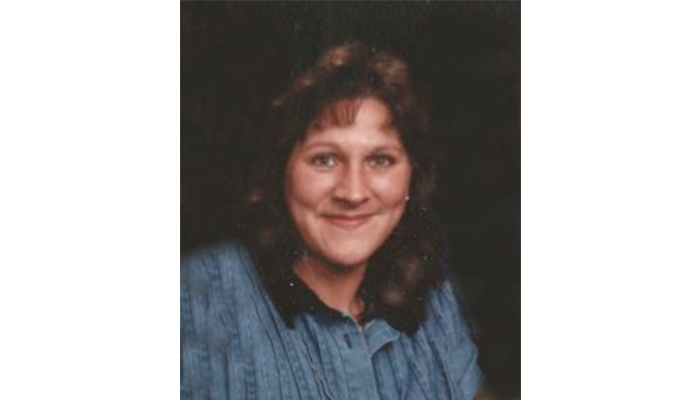 Kimberly Renee Lobach, 58 of Sheridan, passed away on Wednesday, September 7, 2022, in the Big Horn Mountains with her family by her side.
Kimberly was born July 25th, 1964 in Ft. Campbell Kentucky to Hector and Donna Guerra. While attending Austin P College she met Roger, an A1C in the air forces, and fell in love. They would get married on June 6th, 1983 in Clarksville, TN. Kimberly graduated with her cosmetology license and then later obtained her Licensed Practical Nursing degree. Roger got stationed in South Dakota at the Ellsworth Air force base which is where they adopted Jonathon and Andrew. Not too long to follow, Roger would get orders, stationing them in Idaho. Kim gave birth to their son, Matthew in Mountain Home Idaho. A couple of years later, they would get a call asking if they would adopt Corey, a sibling of Jonathon and Andrew, and they took him in as well with open arms. While Roger was deployed Kim would work 30-40 hours a week in Boise, ID as an LPN and which was a two-hour round trip each day. Along with working she raised four boys who were busy in school and sports while also raising and caring for two dogs, a cat, and 8 horses as well. She did this all with a loving heart and a devotion to her family with a smile so bright and warm. The family would settle in Parkman, Wyoming with their dogs, cats, and horses. Kim faithfully worked for the VA as an LPN for just short of 30 years and retired in May of 2022. Coworkers stated recognition for the positive relationships she has with patients treating them with respect and being a good listener. Kim enjoyed spending time with her family, crocheting, and camping in the mountains. Roger once wrote a letter when deployed directed to Kim for Mother's day "No one should be expected to take on such a challenge. She has the thanks, admiration, and respect of this loving husband. I could not do what I do for my nation without the support and love of my wife, Kim"
Kim was preceded in death by her mother Donna, her father Hector, and her father-in-law Edwin. She is survived by her husband Roger, her children: Jonathon (Jade) Lobach Gillette, WY, Andrew (Katie) Lobach, Sioux Falls, SD, Matthew (Cyla) Lobach, Sheridan, WY, Corey Lobach, Sheridan, WY, Grandchildren: Spencer, Freya, Ryker, Kallan, sisters: Libby Guerra Campbell, Maria (Chris) Guerra, brother Hector (Sara) Guerra, mother in law Jean Lobach, brother in law Edwin (Beth) Lobach, sister in law Debbie (David) and numerous nieces and nephews.
A Celebration of Life will be held on Wednesday, September 14, 2022, at 10:00 AM at Kane Funeral Home with a reception immediately after in the Kane Reception Hall. Interment to follow in Sheridan Municipal Cemetery, Juniper Heights Section.
Online condolences may be written at www.kanefuneral.com. Kane Funeral Home has been entrusted with local arrangements.