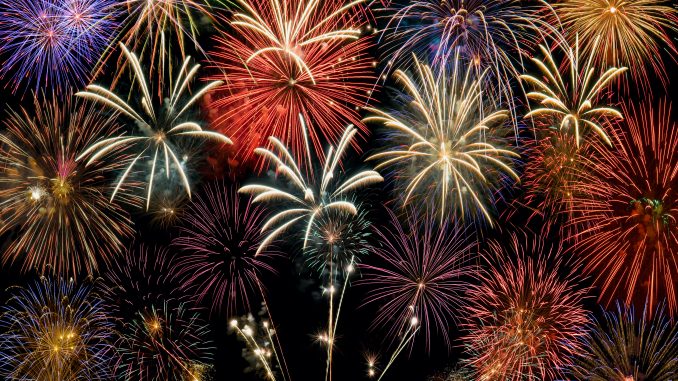 For the 35th year, the Fireworks at Big Horn will bring thousands of Sheridan Region residents and visitors together to celebrate Independence Day. 
As in previous years, the event will be held at the Big Horn Equestrian Center at 352 Bird Farm Rd. in Sheridan. The Big Horn Lions Club has once again donated their Independence Day by volunteering to organize concessions, provide parking guidance and clean up after the event.
The event is free and open to the public and gates will open at 5:30 p.m. The Big Horn Lions Club will be asking for a $10 per vehicle donation, although donations are not required to attend the event. This event is the primary fundraiser for the BH Lion's Club. Lion's member Ed Hawkinson told listeners of Sheridan Media's Public Pulse just a few of the things their donations do for the community.
The event will feature live music from the band Sidetrack, featuring Sheridan Media's own Steve Sissen. Attendees are allowed to bring food and alcoholic beverages. Dogs are welcome but must be leashed at all times. No private fireworks are allowed and although small BBQs are allowed, open fires are not permitted. Organizers are also asking attendees not to bring or fly drones during the event.
The Sheridan County Sheriff is asking the public to arrive at 5:30 p.m. and not to arrive early in an effort to avoid blocking the narrow county roads. The Sheriff is also asking attendees not to park on county roads around the center to allow clear access for emergency vehicles. Those who do park on the sides of the road will be at risk of being towed.
Pyrotechnician Bruce Burns has developed the fireworks program and expressed his gratitude to the Big Horn Lions Club for their time and efforts during the events.
Burns, a well known Sheridan pyrotechnichian, is a thirty year member of Pyrotechnics Guild International. The guild is dedicated to safe use, handling, transport and display of fireworks all around the world. Burns has provided fireworks for multiple celebrations for over three decades.
Burns has assembled a team of choreographers to pair the fireworks with music including Brian Symons, Pat Pearce, Dave Avery, Dave Wang and Ryan Mullholland. The music will be played over the airwaves on Sheridan Media's Z94 FM at 94.9 on the radio dial.