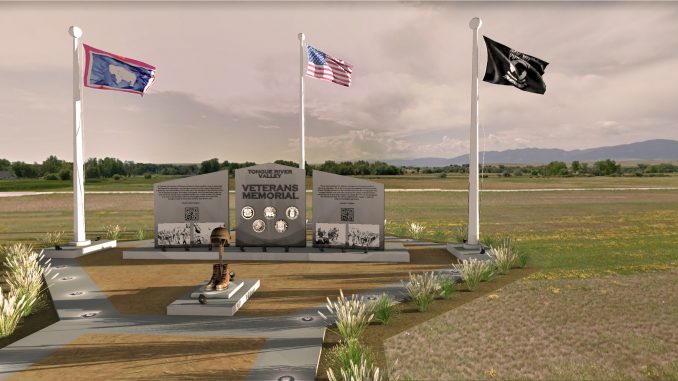 Students of Tongue River Middle School hope to break ground this spring on a veterans memorial to be built on land between the school and the highway in Ranchester.
Six Tongue River Middle School students presented an update on the project at a meeting this week of Sheridan County School District 1 trustees. School District 1 operates the schools in Ranchester, Dayton and Big Horn.
The school district's Superintendent Pete Kilbride said the students are raising money to pay for the memorial.
Kilbride said the students plan to have a website established within the next week. He said they have also created brochures and are creating YouTube thank-you videos to veterans.
Tongue River Middle School students approached the district's trustees last fall, asking for land for the memorial. In October, trustees approved a donation of about 6,000 square feet of land for the memorial site.
Kilbride said if everything goes well, the memorial could be completed this summer.