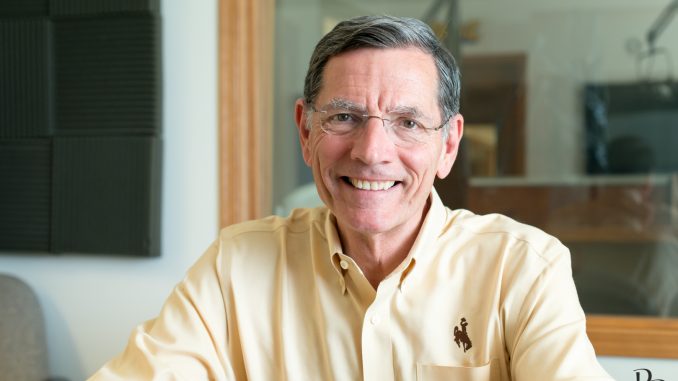 Wyoming's U. S. Senator John Barrasso has been elected ranking member of the Senate Committee on Energy & Natural Resources.
Barrasso said he's honored to serve as the committee's ranking member and looks forward to working closely with Chairman Manchin and all of the other committee members.
Barrasso said as ranking member, his focus will be on promoting American energy security, economic strength and environmental stewardship. He said what the country has seen in the first weeks of the Biden administration is a direct attack on America's energy workers and said he will not stand by while the Biden administration tries to destroy the livelihoods of thousands of people in Wyoming.
He charged that the president has used executive orders to kill American jobs and raise energy costs for American families.
Barrasso said America's West is blessed with abundant natural resources that have been used for the nation to become an energy superpower and said he won't let the administration unilaterally disarm and make our nation weaker and more vulnerable to Russia, China and the Middle East.
Barrasso said the United States needs an energy strategy that includes traditional fuels like coal, natural gas and oil as well as nuclear power and renewables.
He pledged to promote America's national parks while also protecting all the important economic uses of the public lands and the jobs that come with them.