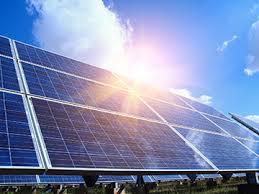 Due to an overwhelming interest in an application by Sheridan Solar LLC, the Sheridan County commissioners have announced their Jan. 19 meeting has been moved.
The meeting will now be in the Exhibit Hall at the Sheridan County Fairgrounds, starting at 9 a.m.
According to commissioners, the new location will allow for social distancing of all who want to attend the meeting.
Sheridan Solar LLC has applied for a permit to build and operate a 20-megawatt commercial solar energy facility consisting of around 90,000 photovoltaic arrays on Swaim Road.
The proposed facility was recommended for passage by the County Planning & Zoning Commission in a meeting last week. The planning board's recommendation included six conditions recommended by the county planning staff.