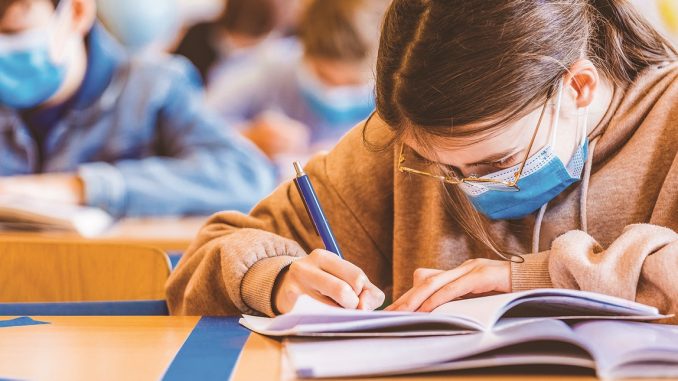 Sheridan County School District Two continues to respond successfully to cases of COVID-19 in collaboration with Sheridan County Public Health. According to information released by School District Two, as of Thursday, November 5, there were 12 active cases of COVID-19 among District Two students. Fifty-three students have recovered and returned to school since the beginning of the school year. There has been no evidence of COVID-19 transmission within district classrooms.

District Two Superintendent Craig Dougherty said the fact that COVID-19 is not spreading in schools provides strong evidence for the effectiveness of masks, and even with cases surging around us, the virus is not spreading in school. Dougherty said that they are asking the community to assist in keeping our schools open and help keep working families at work. He added that wearing masks, social distancing, and avoiding gatherings are the best bet for getting this under control in Sheridan County.

Public Health and local pediatricians are advising parents to avoid rapid or antibody when having their children tested for COVID-19. Instead, parents should request PCR tests, which are available at local pediatric offices and Urgent Care. Per direction from Public Health, District Two schools will not accept results from a rapid or antibody test. District Two continues to require that students that students and staff screen for COVID-19 symptoms each day before coming to school.