Last August, Sheridan residents Kendall Hartman and Kim Love petitioned the Sheridan City Council to rename North Park to Malcolm Wallop Park. The Council, soon after, approved a resolution officially renaming the park after the late Wyoming Senator. Friday, a dedication ceremony was held to officially christen the park as Malcolm Wallop Park. Former U.S. Senator for Wyoming, Alan Simpson spoke at the dedication ceremony.



The Keynote Speaker was Department of the Interior Assistant Secretary for Fish and Wildlife and Parks Rob Wallace, who worked with Senator Wallop for many years, eventually serving as his chief of staff. Wallace talked about the Wallop-Breaux Trust Fund, which Senator Wallop helped create. The fund raises money through fees and taxes on fishing gear and fuels to fund fisheries and sport fishing programs.


Wallop's amendment to the 1977 Surface Mining Control and Reclamation Act laid the path for Whitney Benefits Foundation to sue the federal government for compensation. The Whitney Benefits Foundation then used a considerable amount of that compensation to fund beautification and development projects in Sheridan, as well as fund grants for educational opportunities for Wyoming youth.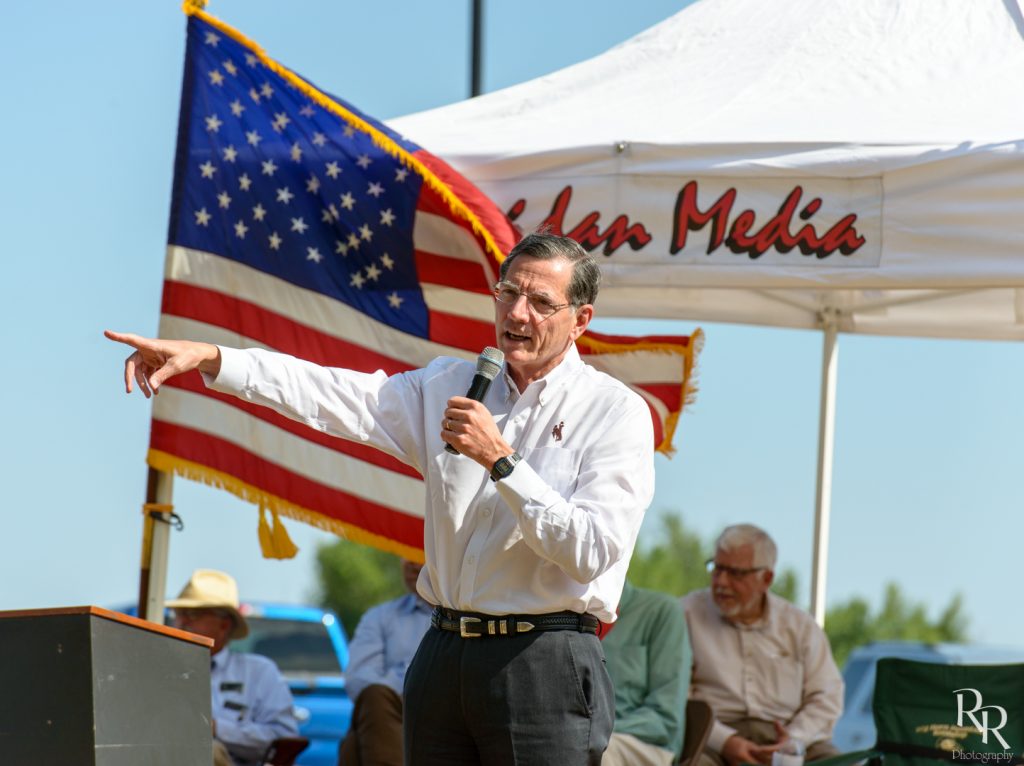 More photos from the event can be found here: https://sheridanmedia.com/news/25805/a-wallop-of-a-ceremony/