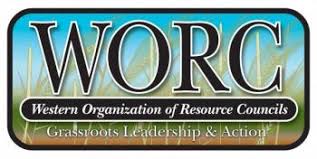 While collapse of the coal industry is devastating small communities across the western United States, reclaiming those mined lands quickly could create up top 4,800 full-time equivalent jobs per year in the critical two- to three-year period after mine closure.
That's according to a report released this week by the Western Organization of Resource Councils, a network of eight grassroots organizations in seven western states, included the Sheridan-based Powder River Basin Resource Council.
In addition to estimating potential reclamation job creation for four western coal states, including Wyoming, the report provides recommendations for decision makers to ensure cleanup is fully funded and employs the local workforce.
End-of-life mine reclamation takes approximately two to three years to complete, leading to report estimates that between 1,600 and nearly 5,000 full-time equivalent workers would be needed for each year of cleanup for the entire four-state area.
For Wyoming, the report estimates that between 1,700 and around 2,500 jobs per year would be needed.
Stacy Page, a board member of the Powder River Basin Resource Council and WORC, said there are many potential jobs from coal mine reclamation, but as the coal market declines and mines become less profitable, mine operators don't like to spend the money on reclamation.
She said regulators need to enforce reclamation rules. In addition, she said, mine operators need to have financial assurances in place to complete reclamation in the event of forfeiture, so the cleanup burden isn't on Wyoming taxpayers.