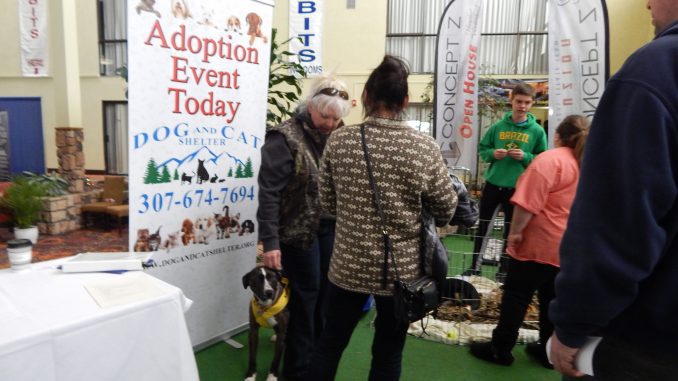 Following a successful debut at the Home Show last year, Sheridan's Dog & Cat Shelter will be at the event again this year.
Jill Moriarty, who's the shelter director, explained in a recent interview.
This year's Home Show is March 13, 14 and 15.
Moriarty said the shelter brought 10 giant puppies to the show last year – and all were adopted during the three-day event.
She said the shelter is hoping to have puppies to bring to the show again this year.
Concept Z, the company sharing its booth space with the shelter, is a real estate company in Sheridan, and Moriarty said their approach is, "You need a dog for your new home."