Northern Wyoming Community College District Board of Trustees met on Tuesday, August 16 at the Whitney Center.
In his report, President Dr. Walt Tribley said that Covid numbers in the Sheridan area remain low and there are no recommendations for changes in the current protocol for Covid. He also reported that enrollment numbers for 2022 are similar to those for 2018, up from the numbers in 2020 and 2021.
He also said that they have child care assistant available for students will children.
Cindy Kremers chair of the Johnson County advisory board said the ice cream booth a the Johnson County Fair went well. She said a lot of people stopped by the booth and talked to her about Sheridan College.
Dr. Tribley noted that the college's dental hygiene program is now open to the public.
In new business the board voted to accept the BOCHES agreement, and Tribley explained what BOCHES is. The reason for the new agreement was that Gillette College broke away from the Northern Wyoming Community College District to form its own college. The agreement, which will take effect next year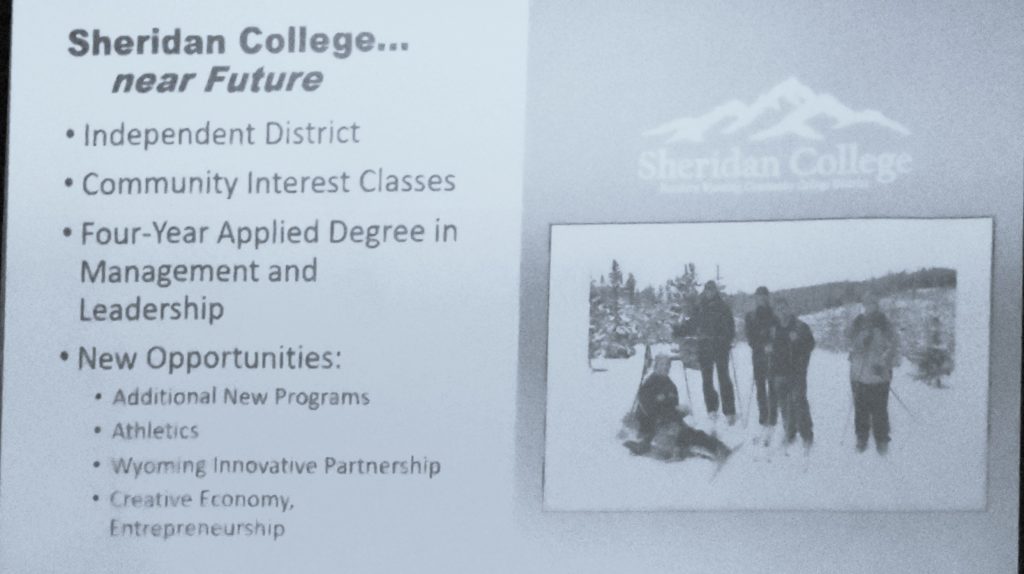 The agreement, which will take effect for the 2023-24 school year, will create a new BOCHES.
It will be known as Sheridan/Johnson Board of Cooperative Higher Educational Services.
BOCHES helps to provide educational services for high school students wanting to obtain college credits while still in high school.