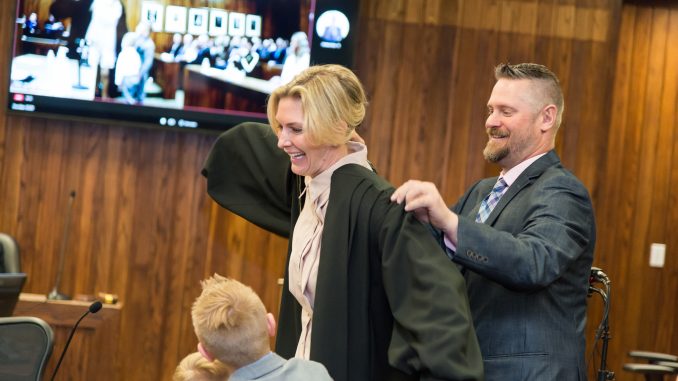 A special session of the Wyoming Supreme Court was held Friday in the 4th Judicial District Courtroom in Sheridan. Sheridan Media's Ron Richter has the details.

Wyoming Supreme Court Chief Justice Kate Fox presided over the robing ceremony that was held for 4th Judicial District Court Judge Darci Phillips. In February, Governor Mark Gordon appointed Phillips to fill the vacancy created by the appointment of Judge John Fenn to the Wyoming Supreme Court. Justice Fenn, during the ceremony, spoke about the relationship he's developed over the years with Judge Phillips.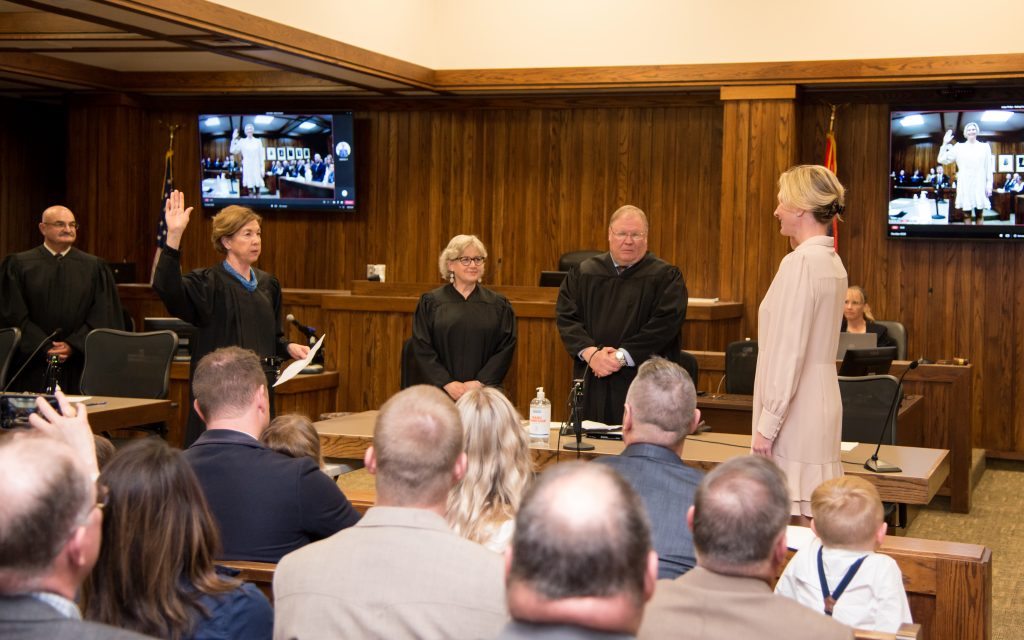 After being sworn-in by Chief Justice Fox, Phillips addressed the standing-room only crowd by thanking her friends, family, and colleagues.
We'll hear more from Judge Phillips in a future story.