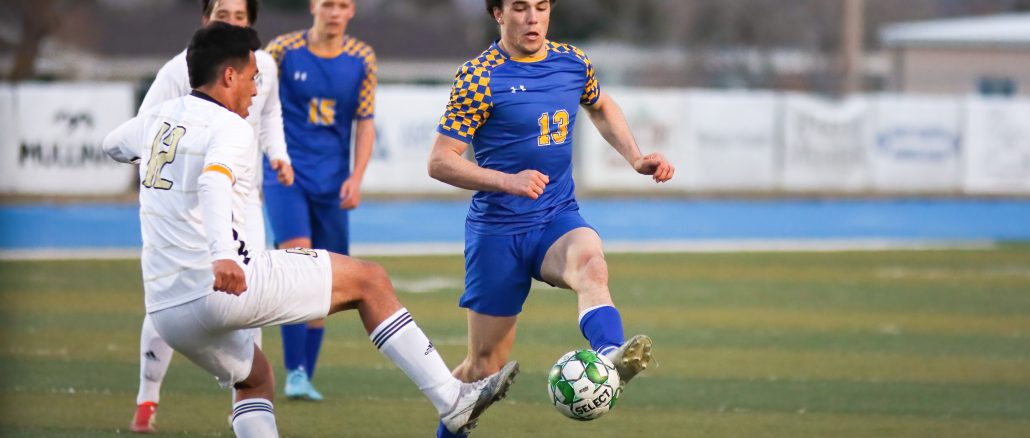 COWGIRL BASKETBALL – The Wyoming Cowgirls will play in the WNIT, their first round game will be played in the Double "AA" tomorrow night when they host Texas A&M Corpus Cristi. We will have the game for you live on KWYO 14-10 AM and 106.9 FM Cowgirl pregame starts at 6:00 with the tip at 6:30.
SPRING SPORTS – The start of our the Wyoming high school spring sports season in Sheridan has now been delayed because of field conditions at Homer Scott stadium.
Due to the heavy snow and ice today's scheduled track meet has been called off and tomorrow's soccer games for the Broncs and Lady Broncs have been called of as well but both teams will play at Cody Saturday.
LADY BRONC SOCCER – Lady Broncs Head coach Kevin Riser says they are used to spring weather delays and are making the best of the situation.
And he went onto to say the Lady Broncs are poised to have a very good season.
TROOPERS BASEBALL – The American legion baseball season takes to "Rottelini" field at Thorne- Rider stadium the Troopers are schedule to open the season at home April 16th with a double header against Powell.
ROCKIES BASEBALL – Coverage of the Colorado Rockies starts with the "Rox" opening the regular season with a four game road series at San Diego March 30th at 2:00, Rockies baseball can hear live on Smart Talk 106.3 FM.