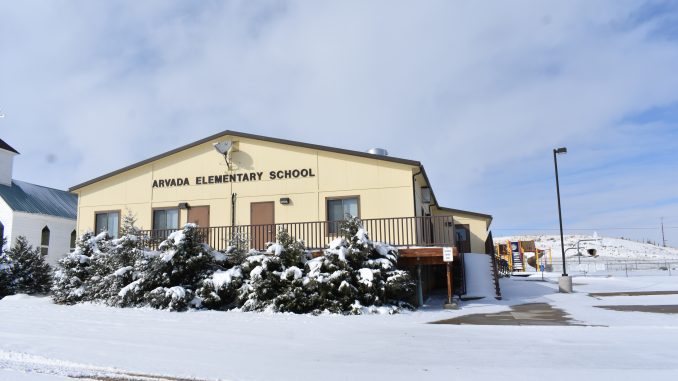 The Arvada-Clearmont board of trustees met at 7 p.m. on Jan. 13 with all members present.
Two new board members were sworn in in November, Chris Schock and Trinity Lewis.
Items on the agenda included beginning the process to mothball the Arvada Elementary school due to lack of students. The buildings are owned by the state of Wyoming, and State Facilities Commission has a process to go through before the buildings can be mothballed. It consists in part with holding community meetings, but as of yet those meetings have not been set.
Charles Auzqui, superintendent and Greg Rohrer, business manager, had their contracts renewed.
Auzqui also talked about the small schools coalition, which he organized. The coalition, which consists of Arvada-Clearmont, Tensleep, Upton, Meeteesee, and Dubois school districts, is a way of exchanging ideas and talking about how problems are resolved in each district. Small schools face problems that unique to their size and funding, and Auzqui said there is "gifted leadership among the districts, and it is a way of sharing opinions and ideas and it is a great resource for small schools."
Discussion also centered around the upcoming school year, and the significant drop in funding for education, due in a large part to the mineral industry going through difficult times in Wyoming. "Much of the funding for schools came from our minerals resources," Auzqui said. "There will be a 16% to 18% loss of funding for education. We are reducing costs by reducing some staff, but we didn't plan on having such severe cuts. We we do have the Covid funding which helps to fund the extra infrastructure needed for remote learning, so that helps." He added "Remote learning stretches and stresses our teachers more, due to teaching in-house as well as remotely, and that is a problem. "