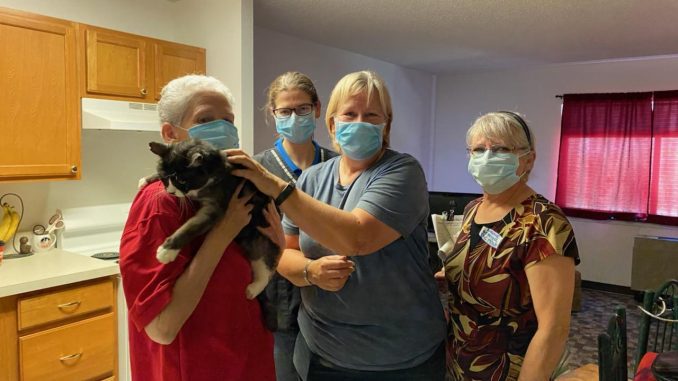 Rabies is a fatal but preventable viral disease. The virus can spread to people and pets if they are bitten or scratched by a rabies infected animal.
In Wyoming, rabies is mostly found in wild animals such as bats, raccoons, skunks, and foxes. The Wyoming Health Department reports three skunks have been confirmed to had rabies in Sheridan County since January 2020. 
According to the Center for Disease Control, the rabies virus is transmitted through direct contact – such as through broken skin or mucous membranes in the eyes, nose, or mouth – with saliva or brain and nervous system tissue from an infected animal.
Many household pets become infected through bites from wild animals.
The spread of rabies can be prevented with a vaccine. The Dog and Cat Shelter in Sheridan administers those rabies vaccines on the last Friday of every month at the cost of $15 per dose.
During an appearance on Sheridan Media's Public Pulse, Dog and Cat Shelter director Jill Moriarty informed listeners that the rabies clinic process has adapted to suit the COVID-19 pandemic.
The next Dog and Cat Shelter rabies clinic will begin at 11 a.m. and run until 5 p.m. Friday, July 24.