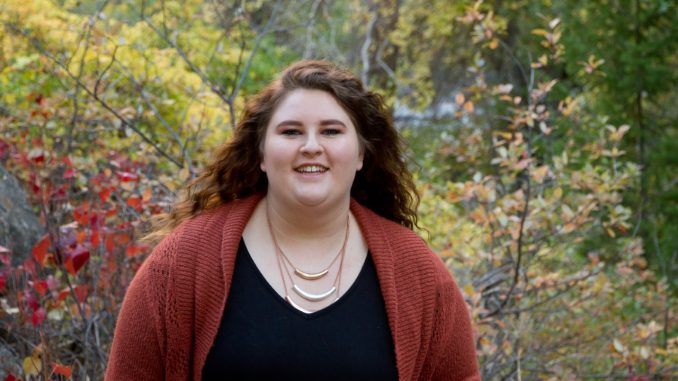 Hayley Ucker, a social sciences student at Sheridan College is one of five students nationwide recently selected to receive Optimal's spring quarter Community College Scholarship.
Optimal is an education research publisher and scholarship provider founded in 2004. Scholarship winners are chosen based on their answers to two mean questions: how they plan to use their degrees in the next five years, and are there any special familial or personal reasons contributing to their financial needs.
Uecker, who is from Dayton, plans to graduate in 2021 and hopes to eventually become an elementary school teacher. She will be the first in her family to complete a college degree.
The scholarship from Optimal will help cover some of her bills and tuition expenses.
Uecker said recognizing common challenges in the education system, like the shortages of teachers needed for quality instruction, makes her want to make a difference for the children in her community. She credits her own previous teachers with instilling the desire in her to create change through teaching.
She said Sheridan College's Gear-Up program was pivotal in her ability to identify and successfully secure the scholarship.