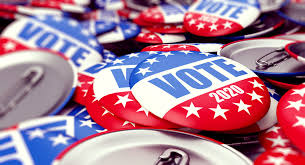 Six more candidates had filed for positions in two Sheridan County municipalities and three seats in Wyoming's House of Representatives by the close of filing at 5 p.m. Friday.
Candidates for the legislative positions were all Republicans; no Democrats filed in any of this year's partisan elections in Sheridan County.
Two more candidates filed for nonpartisan positions on Sheridan's city council, bringing the total to five who will seek the three council seats.
In Dayton, one more candidate filed for the town council, for a total of three candidates seeking two positions.
For the legislative seats, Dave Kinskey remained unopposed in his bid for re-election to District 22 of the state senate. Ken Pendergraft of Sheridan filed for House District 29, where he will oppose incumbent Mark Kinner, and Dennis Fox of Ranchester filed for House District 51, challenging incumbent Cyrus Western's bid for re-election.
Barry Crago of Buffalo filed for House District 40, opposing incumbent Richard Tass on the Republican ballot.
In the city of Sheridan, Kristen Jennings and Thomas M. Kelly filed for the city council, and in Dayton, Laurie Walters-Clark became the third candidate for the town council.
This year's primary elections will be on Aug. 18.