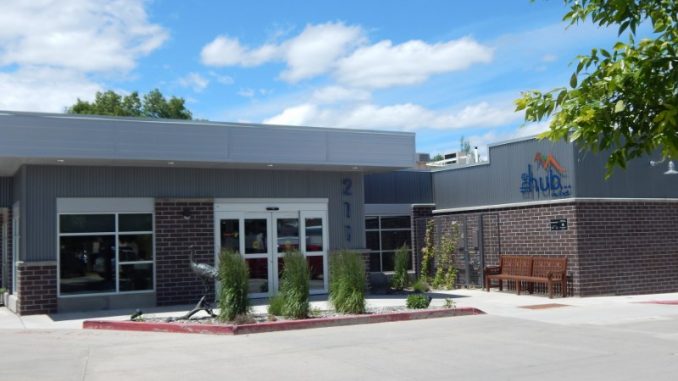 With The Hub on Smith Street closed for an undetermined time in response to the COVID-19 virus, staff and volunteers have added a number of dining hall patrons to their list of those who receive home-delivered meals.
Holli Weber, who's the home-delivered meals coordinator, said the organization has been and continues to contact seniors that The Hub serves.
She said The Hub will deliver meals seven days a week. She said quite a few people had been added by Monday, and she expects to be delivering 250 to 300 meals in the community by the end of the week. She said the goal is to reach as many people as possible.
The extra people receiving meals requires extra people to deliver the food, and Weber said in the past couple of days, a number of The Hub's staff have been able to deliver meals. But she added The Hub also has a list of community people who have reached out, both businesses and individuals who want to help out.
She said those involved in the meal delivery are taking the situation one day at a time.
Weber said the routes for the home-delivered meals' regular patrons will stay the same, but separate routes have been worked out for those who are coming on due to closure of The Hub.
So far, no one is certain how long the expanded home-delivered meal service will continue, but Carmen Rideout, who's executive director of The Hub, said The Hub's board will re-evaluate the closure in two weeks. Weber said that will include the home-delivered meals service.