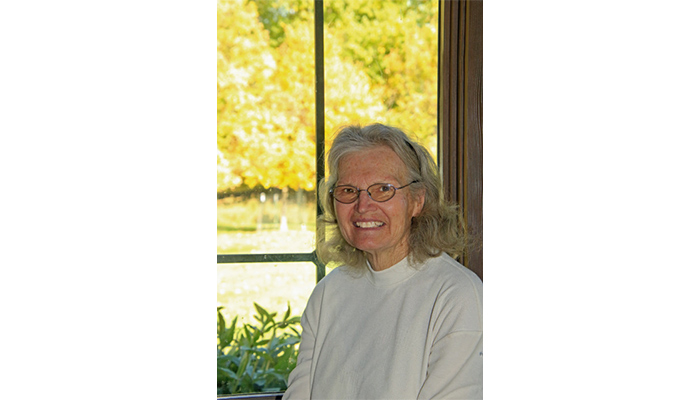 Linda (Ritchie) Brownell, 74, passed away at Big Horn Rehabilitation Center on September 10, 2023.
Linda was born in Newport, NH, on July 25, 1949, to parents Warren and Myrna (Simons) Ritchie, the first of their 4 children. She attended local schools in New Hampshire's Lake Sunapee region, graduating from New London High School before earning her teaching degree from Keene State College in May 1971.
Growing up Linda enjoyed skiing, hiking, and other outdoor activities, and also helped care for her younger siblings. As a teenager, she worked at a snack bar at the Mt Sunapee State Park beach on Lake Sunapee, and later she waited tables to earn money for college. After getting her degree, Linda taught 3rd grade at Newport Elementary School.
In February of 1973, Linda married Robert Brownell and later that year the couple moved to the Sheridan, Wyoming area. To their union were born 2 children, Heather and Brian. She enjoyed supporting both her children in their childhood activities and spent many weekends timing at rodeos that they participated in. Linda and Robert separated in 1992.
Linda was a passionate gardener, known for her gorgeous flower beds and vegetable gardens. She embraced the country lifestyle when she moved to Wyoming and enjoyed having chickens and numerous pets through the years. She was known for helping her family come up with simpler ways to get a task done with a little ingenuity.
Linda enjoyed being a waitress and worked for many years at Pablos to save up money and purchase her very own house in Sheridan. She was very fond of all her regulars and visiting with the customers. What she will be most remembered for is her love of her coworkers and making everyone a rum cake for their birthdays each year.
Her grandsons were a great joy to her. When Garrett became close to school age, she moved to Broadus, MT to be the school bus runner and spend valuable time mentoring him. She enjoyed following all his activities and driving him to practice. When Garrett became old enough to start driving himself she moved back to Sheridan to be closer to her second grandson, Britton, and follow his activities. She missed her gardens and yard terribly so eventually moved back to Broadus until her health failed.
She was preceded in death by her parents, Warren and Myrna and brother Alan in February of this year.
Linda leaves behind children, Heather (TJ) Cunningham and Brian (Sarah) Brownell. Two cherished grandsons Garrett Cunningham and Britton Brownell. Siblings Dale (Barb) Ritchie and L.J. Scott.
There are no services planned at this time. The family will gather at a later date in New Hampshire to celebrate her life. Kane Funeral Home has been entrusted with local arrangements. Online condolences may be written at www.kanefuneral.com.