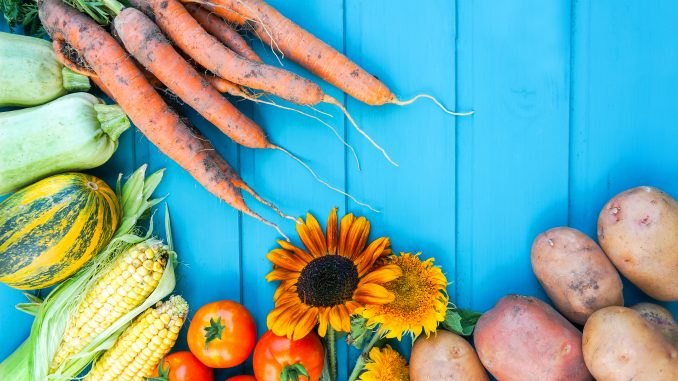 A University of Wyoming Extension publication promotes the local food movement across Wyoming, connecting consumers with producers, according to its authors.
"Wyoming's farmers markets, Community Supported Agriculture operations and other food ventures are open for the season, and that means plenty of locally produced products are available statewide," Cole Ehmke, UW Extension specialist in rural entrepreneurship and project coordinator, said.
The 2021 Wyoming Specialty Crop Directory, located here, has nearly 800 listings, including many for producers and the specialty crops they offer. Among their offerings are fresh vegetables and fruits, culinary herbs and spices, honey, and homemade goods such as jams, jellies, salsas, barbecue and hot sauces, plus much more.
"Our goal is to help residents and visitors alike find local sources for specialty crops and goods made out of these crops," Ehmke said. "The directory shows how Wyoming producers are developing a more resilient food system and producing a wonderful variety of products."
"The producer-consumer connection is powerful, and the listings should engage everyone, whether you're new to local food, deeply engaged in supporting local communities or visiting our state for the first time," he said.
The directory was compiled by publication editor and co-author Robert Waggener.
"Robert worked tirelessly to assemble listings for the 189-page guide," Ehmke said.
Waggener's work involved communicating with approximately 1,000 people across Wyoming and beyond.
"In addition to listings for producers and farmers markets," Waggener said, "the directory includes school and community gardens; local, state, and national organizations and agencies that are directly involved with agriculture, including specialty crops; a list of resources to help producers, businesses, organizations and others build on the local food movement; and nearly 200 local photos."
Many of the listings are essentially a brief story about someone having an idea to create a specialty crop food venture and then having the grit to get it started, said Waggener.
"Purchasing locally produced foods provides the opportunity to not only find tasty, fresh, and healthy food, but to support a community and its entrepreneurs and residents," he said.
The directory includes a list of eligible specialty crops defined by the USDA's Agricultural Marketing Service. Funding was provided by the USDA AMS' Specialty Crop Block Grant Program through the Wyoming Department of Agriculture.
To request a hard copy, fill out the form, located here, or contact Ehmke at cehmke@uwyo.edu or 307-766-3782.