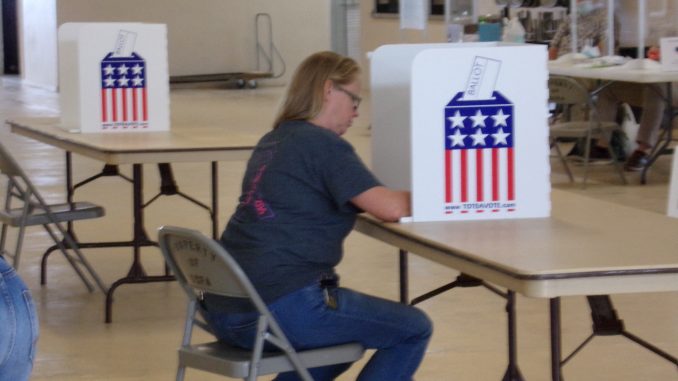 The Wyoming state canvassing board will meet at 10 a.m. Wednesday to certify the election results from last week's primary elections.
Members of the state board are Governor Mark Gordon, Secretary of State Edward Buchanan, State Auditor Kristi Racines and State Treasurer Curt Meier. Buchanan chairs the board.
The state board meets eight days after the primaries to review and examine precinct-by-precinct results, presentation of any write-in candidates and the winning candidates in each partisan primary for statewide and legislative offices.
Election results for Wyoming's 23 counties, including Sheridan, were canvassed last Friday, and the results of those canvasses submitted to the Secretary of State's office later that day.
The state canvass will be in the Capitol Complex Auditorium in Cheyenne and will be livestreamed to the public through Google Hangouts.
People can also listen to the canvass by phone at (617) 675-4444, PIN 569 394 339 2895#.