Assisted by Sheridan County Chamber of Commerce Ambassadors, Stephen Crayton cut the ribbon at noon Friday to formally open his Big Horn Security business on North Main Street.
Crayton said the business has actually been open since around the first of April, but the grand opening had to be delayed because of COVID-19 closures.
But now, he said, the grand opening celebration will be extended all summer long. Crayton explained what his business is about.
Big Horn Security is also ready to assist people who lock themselves out of their cars or homes. All they have to do is call.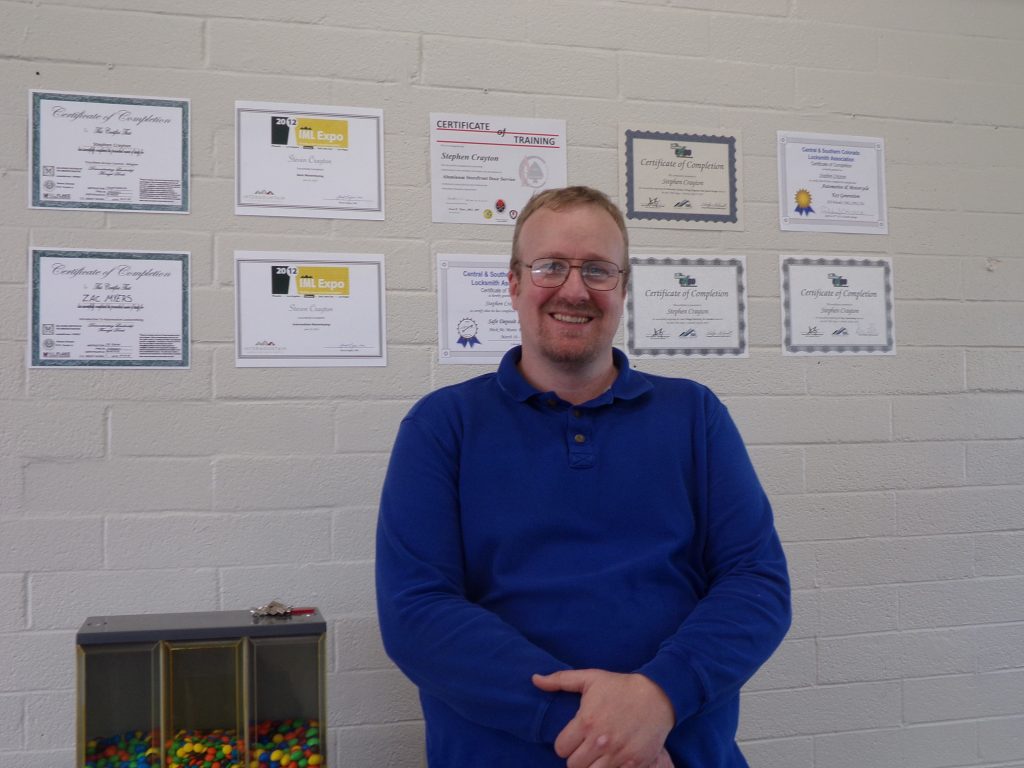 Crayton said he's been a locksmith for about 11 years, starting as an employee of City Lock in Boulder, Colorado. He later worked as a locksmith in Pueblo and LaJunta, Colorado. He said he learned a lot about security, access control and heavy commercial locks and devices.
He said he was already planning to start his own business when he found an opportunity here in Sheridan. He said security and locksmithing in general have similarities.
Crayton said Big Horn Security will honor its grand opening specials for the rest of the summer, and people can check out the company's home and Facebook pages for more information.
The business is currently open from 8:30 a.m. to 5 p.m. Mondays through Fridays and 9 a.m. to 2 p.m. Saturdays. He said starting probably after Labor Day, the business will also be open on Sundays.
And, he added, he's technically open 24 hours, because he will respond to phone calls from people who have emergencies.