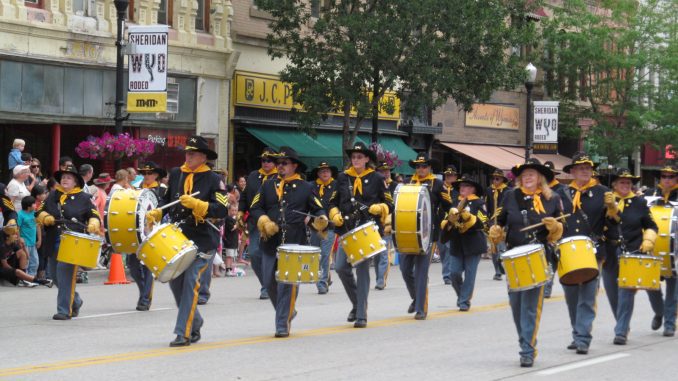 Sheridan is drawing summer visitors, but the picture is looking a little different from years past.
Shawn Parker, who's executive director of Sheridan Travel and Tourism, said there is very little, if any, bus traffic this year and no international visitors.
But, he said, there are a lot of independent travelers, people traveling regionally in cars and RVs. In addition, he said, many of those who are coming are planning to stay a little longer than in past years.
He said there was a steep decline in lodging tax revenues in March, April and May. But, he said, the numbers are starting to come out of that decline now, and he's hopeful that this month will look really great.
He said lodging tax revenues were down roughly 40 percent in March, and down by around 60 percent in April. May lodging tax revenues were down by around 50 percent.
In addition, Parker said, not just those from outside the area but locals attend the big events, like the rodeo week activities that have been canceled this year, and stimulate the local economy by shopping, dining and spending money at the events themselves. He said those impacts on the economy are really hard to replace over an extended period.
Still, he said, Sheridan Travel and Tourism remains cautiously optimistic as the summer progresses.