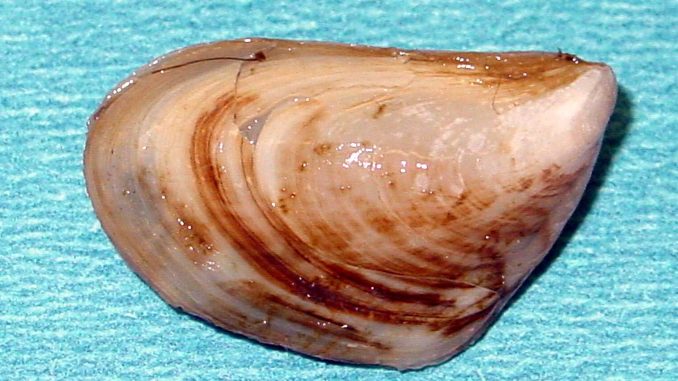 With memorial day right around the corner many residents may be preparing boats to head out on the waters of Sheridan County.
To date, Wyoming has successfully kept quagga and zebra mussels, as well as other aquatic invasive species out of the state's waters.
That success may be largely in part to the efforts of the Wyoming Game and Fish department's AIS check stations. These check stations are located near boat docks and WG&F facilities.
While appearing on Sheridan Media's Public Pulse, WG&F information specialist Christina Schmidt reminded listeners that it's not only mussels that Game and Fish inspectors are trying to prevent from invading Wyoming waters. 
Check stations to inspect watercraft for aquatic invasive species are open in Sheridan, Beulah and on a rotating basis at Keyhole and Lake DeSmet.
According to WG&F, zebra and quagga mussels can attach via byssal threads to hard surfaces. They attach to most underwater structures and can form dense clusters that impair facilities and impede the flow of water.
They clog intake pipes and trash screens, canals, aqueducts, and dams—disrupting water supplies to homes, farms, factories, and power plants. Zebra and quagga mussels filter water which leads to increased clarity. However, over time the increased clarity removes much needed plankton vital to sustain other aquatic life.