A large crowd filled the new expansion to the terminal building at Sheridan County Airport to see Santa arrive by airplane on Saturday Dec. 3. The Fly-In was presented by the Sheridan Pilots Association, and they provided hot cocoa with marshmallows and candy canes. Youngster also received a toy glider and a letter they could fill out and mail to Santa. The event was free and open to the public.
J.T. Grainger, Sheridan Pilots Association, talked about the Fly-In.
Justin Heid was the pilot flying Santa into Sheridan. Heid talked about how he came to do the Santa Fly-In here in Sheridan.
Heid added this about being a pilot, and why Santa came by plane instead of being flown by his reindeer.
Santa is always popular with the kids, and Saturday was no exception. They had a chance to sit on Santa's lap and tell him in person what they wanted for Christmas.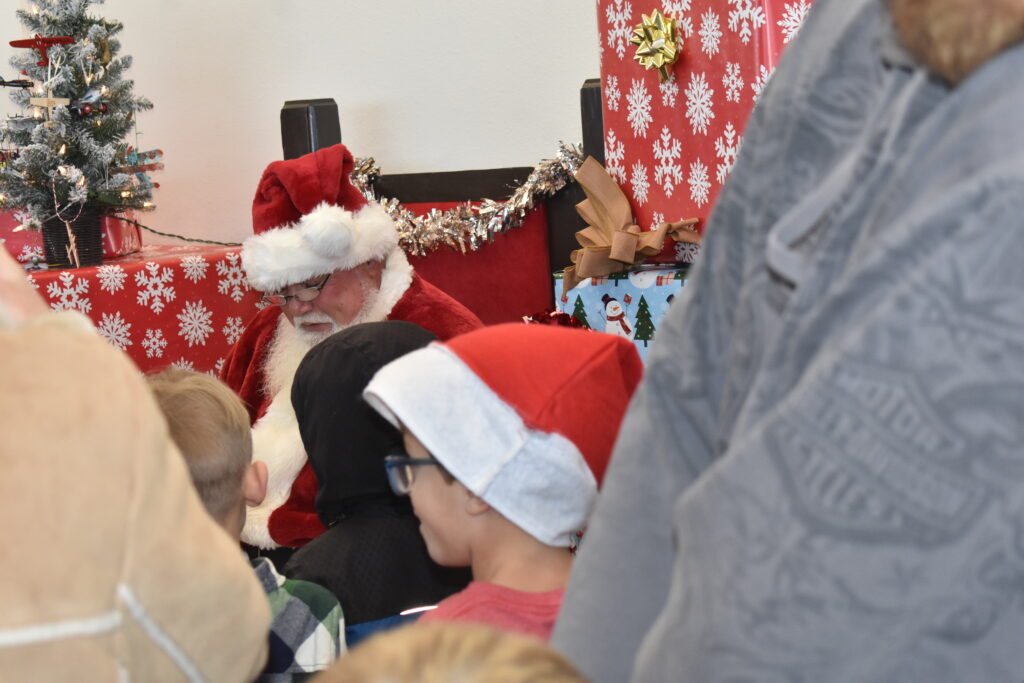 Three young ladies were waiting to tell Santa what they wanted for Christmas, sisters Bella Heizer, Laney Heizer, and Laney's best friend, Ava Iott.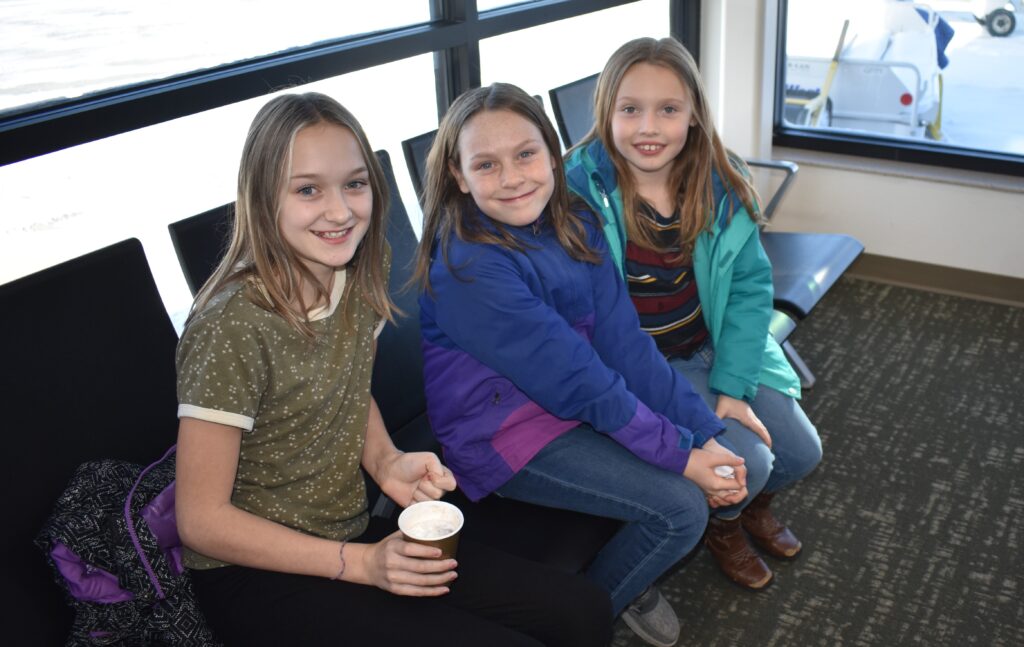 Ava was the first to share what she wanted Santa to bring her, and soccer player Laney, and older sister Bella talked about their wishes.
The Sheridan County Airport is planning to make the Santa Fly-In an annual event.