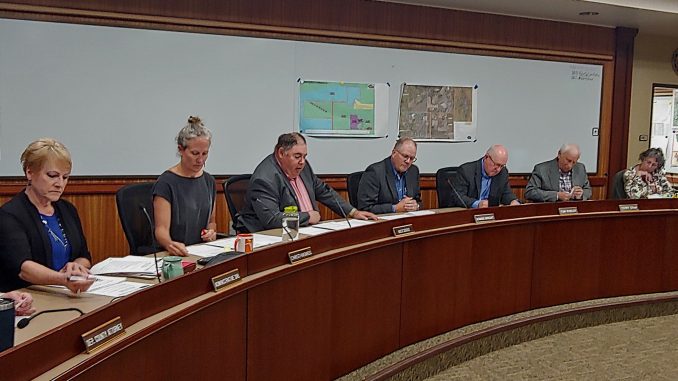 Sheridan County's Commissioners have approved an amendment to the Memorandum of Understanding between themselves and the Wyoming Department of Transportation (WYDOT) concerning air service in Sheridan.
County Administrative Director Renee Obermueller explained more about the amendment.
She said the amendment will extend the term for an additional three years, through 2025.
According to the amendment, SkyWest will provide two daily round-trips from Sheridan to Denver year-round, as operationally sustainable.
The block hour rates and the annual cost not-to-exceed amounts were also outlined in the amendment.
The block hour rate was set from July 2022 through June 2023 at $3,134; from July 2023 through June 2024 at $3,228; and from July 2024 through June 2025 at $3,325.
The year one cost not-to-exceed amount was set at $2,739,000; year two at $2,850,000; and year three at $2,983,000.
The commission spoke in favor of the air service agreement, the subsidy, and the importance to the local economy.